PORT OF SPAIN, Trinidad, CMC – Caribbean football mogul Jack Warner has once again slammed the West Indies Cricket Board (WICB) for its handling of the game in the region and has reiterated the need for the governing body to usher the sport into the modern era.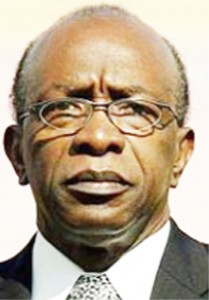 Warner, a vice-president of football's world governing body FIFA, pointed to the recent second Test fiasco in Antigua as proof of the WICB's shoddy administration. He is contending that the incident should have never occurred.
"The administration of cricket in the region is in the dark ages. The administration of West Indies cricket is ancient. We cannot continue like this we have to move out of that," Warner said during the feature address at the West Indies Players Association's annual awards ceremony on Thursday night.
"Just look at the Antigua fiasco where the ground was not ready. The West Indies Cricket Board is in Antigua and from my information it is just 10 minutes away from the ground.
"No one from the board saw it fit to go across to the ground and inspect the site. The FIFA Under-17 Women's World Cup will be staged in September next year in Trinidad and Tobago and earlier this month FIFA sent their inspectors and they will visit T&T four times before the event is played." Warner added: "If in fact the WICB officials saw that ground and passed it, then they should collectively hang their heads in shame."
The match at the Sir Vivian Richards Cricket Stadium had to be abandoned after just 10 balls because of an impaired outfield. Bowlers complained about the sandy composition of the run-ups and found it impossible to operate.
Around the Web