Justice Brassington Reynolds yesterday aborted the trial of Alfred Campbell at the High Court in New Amsterdam after he found out that one of the jurors was facing an indictable charge at the magistrate's court.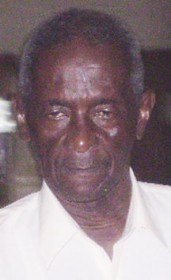 Alfred called Sobers is alleged to have murdered his stepson Travis Cleon Fraser, on January 22, 2004 at Liverpool, Corentyne.
One of the jurors indicated that he had to attend the magistrate's court for a matter but did not state the nature of the charge.
Justice Reynolds later found out that the juror was charged with a serious offence.
Further, the juror was being represented in the matter by attorney-at-law, Charrandass Persaud who was also appointed by the state to serve as defence counsel for Campbell.
The judge remarked that he did not feel comfortable working with the man and said that it would not be fair for him to serve as a juror because he withheld information from the court.
The entire panel of jurors is expected to return to court next Tuesday for a new set to be empanelled.
Campbell was previously sentenced to death for the murder and he won an appeal and a retrial was ordered.
Around the Web