Minister in the Ministry of Health Dr Bheri Ramsaran says the ministry is hosting discussions with NGO Wings of Humanity to expand the medivac programme in order to better respond to emergencies.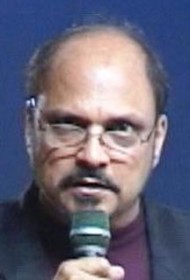 According to a Govern-ment Information Agency (GINA) press release over the past 18 months 138 persons including 86 emergency cases, have been airlifted to the city for treatment. Dr Ramsaran said for the year the ministry conducted 16 emergency airlifts through Air Services Limited (ASL) at a cost of $3.25M and 23 emergency cases at a cost of $1.45M, through Wings of Humanity.
Last year the ministry conducted 70 emergency airlifts at a cost of $14.8 million through ASL and 52 airlifts at a cost of $2.18 million through Wings of Humanity. Health huts and centres in hinterland communities have communication devices which allow for fast communication with air service providers to ensure timely evacuation of patients.
During a recent meeting with Wings of Humanity Manager William La Bore, discussions were held about expanding the service. LaBore said the organisation has partnered with the ministry and is based in Region One.
He said too plans are in train to expand the service to regions seven and eight. The project manager said that being based in the hinterland is advantageous as it is easier and cheaper to travel from the hinterland to the coast; instead of from the coast to the hinterland and back.
"The team has two pilots, Laura LaBore, who is also a nurse, and Jude and Karen Wickwire. The latter is a dental hygienist," GINA said. It also boasts two aircraft and has provided service to 3,049 passengers: 256 critical medical cases, 672 non-critical cases and MOH personnel, 884 patients and family members returned to home villages and 19 bodies returned home for burial.
Wings of Humanity has been operating in Guyana since July 2007.
Around the Web