A murder accused was yesterday committed to stand trial in the High Court for manslaughter and later granted $200,000 bail, bringing his one year incarceration to an end.
Gavin Towler and his mother, wiped tears from their eyes after Magistrate Fazil Aziz presiding at the Georgetown Magistrate's Court handed down his decision yesterday morning.
Addressing a neatly dressed Towler, the magistrate said that his counsel led an aggressive defence and was able to convince him that Towler should not be committed to stand trial for murder.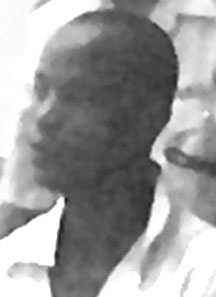 However, the magistrate said there was sufficient evidence to establish a prima facie case for manslaughter. Towler was then told that he was committed to stand trial for manslaughter at the next sitting of the High Court.
It was shortly after this decision Towler's lawyer, Attorney-at-law Sonia Parag applied for bail on the basis that Towler had been incarcerated for some time and that his mother and sister who were at every hearing would ensure that he returned for his trial.
The two women were then asked to stand. Towler's mother constantly wiped tears from her eyes.
The magistrate then indicated to the two women that manslaughter was a bailable offence and while he was considering granting bail, they must guarantee that he would return for his trial.
The then 40-year-old Towler of Lot 153 Middle Road, La Penitence appeared in court on October 28 last charged with murdering his reputed wife Samantha Marques between October 13 and 19 of the same year.
Towler who was a construction worker at the time and was unrepresented, appeared before the then Acting Chief Magistrate Melissa Robertson and was not required to plead.
Reports are that the woman was taken to the hospital on October 16, several days after a severe beating and was treated for her injuries and sent home. However, she continuously complained to several relatives about feeling unwell and returned to the hospital on October 19, where she was admitted and subsequently died.
A post-mortem examination had revealed that she died as a result of blunt trauma, subdural hematoma (bleeding into the space between the dura [brain cover] and the brain itself), and a fractured hip.
Towler was later arrested.
Around the Web