The West Indies Players Association (WIPA) is asking sports journalist and columnist Tony Cozier to produce the evidence with regard to an article published on April 18, headlined "Pollard to sue WICB", adding that it has sought a legal opinion on the issue.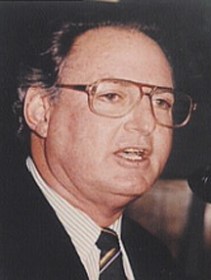 The said article had appeared in the Stabroek Sport on April 19 headlined "A sign of the times". Cozier is a columnist for this newspaper.
However, according to a statement issued by WIPA last evening, Cozier has responded that WIPA is in possession of the evidence – a letter – and "it would be helpful if WIPA itself releases it to back its position."
According to the statement, Cozier's article had said: "Hunte's fears would have been validated by a letter from the West Indies Players Association (WIPA) during last month's series against Zimbabwe concerning Kieron Pollard's position. The WIPA claimed that Pollard's selection on the West Indies team meant that he would miss the first two matches of the IPL season for the Mumbai Indians, causing him to lose a portion of his US$750,000 contract. They (WIPA) stated that their lawyers, acting on behalf of Pollard who is not on contract to the WICB, would sue for loss of earnings.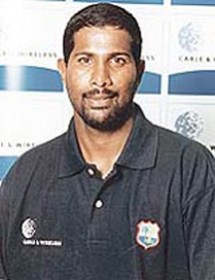 "The WICB confirmed receipt of the letter but is not disclosing where the matter lies at present".
WIPA said Cozier had not contacted it in two years and therefore it was clear that "he did not attempt to verify information provided by a source".
The association said that while journalists' work is to inform the public about the facts in a balanced and fair manner, Cozier received information of an act by WIPA, he had a duty to try at the very least to verify the information before releasing it to the public.
Meanwhile, the press statement also referred to a second article by Cozier, in which he reportedly accused WIPA President Dinanath Ramnarine of haranguing him more than two years ago on a telephone call. Ramnarine categorically denied he ever harangued Cozier, the statement said. In fact he claimed he had a discussion with Cozier related to another matter as on that occasion WIPA was "concerned about biased reporting".
The statement also reproduced an email Ramnarine had written to Cozier on the issue.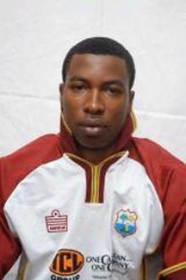 WIPA said it did not intend to get into any war of words with anyone from the media, but would not allow misrepresentation or misinformation to go unanswered particularly when such could be detrimental to the organization and/or the players it represents, and in this case, to a particular player whose future may be clouded by a reputation that was created by the media.
The players' association said that in response to Cozier's first article it had to correct "misinformation" and has advised that "it is awaiting the opinion of its legal advisors and will revert to it on this issue when it receives that opinion."
Around the Web