The Guyana Booth at the World Expo in Shanghai during October  last year was a huge attraction and created much interest with its display of the country's unique heritage. This Nostalgia buff has always been proud of our national exhibits at foreign trade shows, etc, and recall excellent displays in the sixties in Canada, even though our star attraction, Millie the talking macaw, had to be repatriated when the exhibition opened. Millie picked up every 'cuss word from the carpenters erecting our booth and by opening day his vocabulary was worse than the local street character – 'Walker the British.' Alya remember him?
Recently viewing the National Archives exhibition on Homestretch Avenue, I was impressed with the display of the souvenir programme, 'British Guiana at Wembley 1924,' and this Nostalgia Buff seizes the opportunity to share from his private collection some of the forty pictures of our indigenous industries that our government displayed at Wembley in the British Empire Exhibition. I must give thanks here also to the Antique Shop, 85 Quamina Street for sharing some of the pictures from the souvenir booklet in their collection.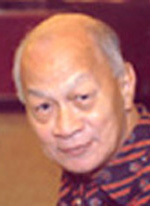 British Guiana sent a large contingent of Scouts and the Militia Band to Wembley – a colonial exhibition held in London during 1924 and 1925. We joined 56 countries at the largest exhibition ever staged to that point which cost £12 million.
Our scouts contingent joined over 12,461 scouts from the Empire who were hosted at a daily fee of 3 shillings and four pence for meals.  75000 gals of water, 6000 loaves of bread and 250 lbs of tea were required daily to sustain the scouts.
Our Militia Band was a popular favourite and apart from entertaining during the exhibition, it was required to play at concerts in at least 19 regions and towns including Coventry, Nottingham, Blackburn and London. Amerindians in native costumes created quite a stir at the exhibition and were an impressive sight canoeing on the Thames.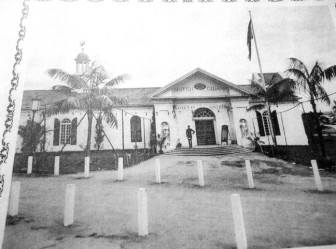 The BG Pavilion featured at its entrance a huge 24 ft replica of Kaieteur Falls. The exhibits highlighted our timber and forest industries; sugar, rice and agricultural production; mining; commerce; shipping and hinterland communication; and flora and fauna. The Scouts manned the exhibition booths which attracted thousands. The pictorial exhibition showed British Guiana's (as it then was) vast interior as well as gold and diamond mining; balata bleeding; copra-coconut plantations; the Rupununi cattle trail through which our cattle were herded to the Berbice River, fattened after the hazardous journey, transported to Rosignol by steamer and then by the East Coast railway to the abattoir on Water Street opposite the T&HD terminal, now extinct.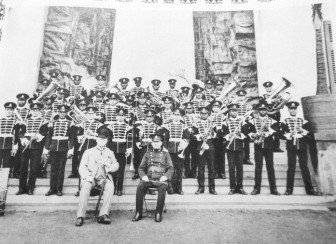 In 1948 BG Airways started to transport beef by air to Georgetown.
The pictures of  Georgetown with Stabroek Market, the Town Hall, St George's, the Botanic and Promenade Gardens and our magnificent wooden buildings with Demerara shutters were also sensational hits. An actual full-size bandstand in a garden setting was recreated.
For more Nostalgias refer to Godfrey's Nostalgias: Golden Memories of Guyana 1940 to 1980 available at Austin's Bookstore, or check out Godfrey Chin at Google or Yahoo.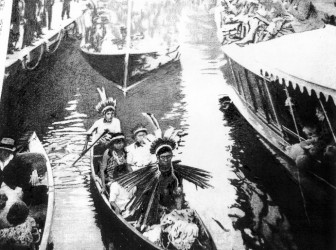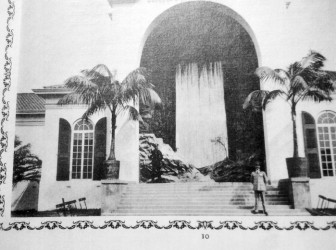 Around the Web