A decision has not been made on who will be the PPP/C's prime ministerial candidate, but whoever is chosen will come from the Civic group, presidential candidate Donald Ramotar says.
Questioned yesterday on the matter during a press briefing at Freedom House, Ramotar said that so far only preliminary discussions have been held on the issue. "As soon as we decide on it, we will name it. But that is a discussion we have to get into now in a more intensive way," he said.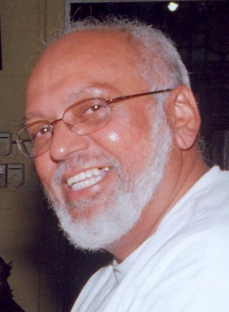 He confirmed though that the candidate will come from the Civic group, with which the party has been aligned since the 1992 polls.
Ramotar noted that while political party contesting the elections is not legally required to name a prime ministerial candidate, the candidate will be publicly named in keeping with a practice that has been established. "The law doesn't ask us for that but we have established a kind of a practice in that regard. So, we will work on it and we will make that announcement as we are ready to launch our big push forward," he said.
In spite of there being no constitutional term limit on the prime ministerial office, it is more than likely that current Prime Minister Sam Hinds, who has served in this capacity for most of the PPP/C's 18 ½ years in office, will not return as the party's prime ministerial candidate.
Among the names being touted as possible candidates for the prime ministerial post are: current Transport Minister Robeson Benn, Foreign Affairs Minister Carolyn Rodrigues-Birkett.  Current Public Service Minister Dr Jennifer Westford has been touted as a possible candidate, but she is a member of the PPP and not the Civic group.
Meanwhile, Ramotar said that the party is currently working on its manifesto and promised that the media will be the first to have access to the document as soon as it becomes available. "I promise that it is going to be exciting…with new exciting projects that we would have," Ramotar said, adding that the aim is to be as realistic as possible so that all that is promised can be fulfilled.
"We hope by fulfilling the next manifesto of the PPP/C government that we would take Guyana to a qualitatively new level and working with everyone we will be able to allow Guyana to realize its potential in full," he continued.
"The PPP/C is ready to face the polls," he said, as he read from a prepared statement. "Our electoral structures at both the leadership level and in the communities have been established to face the challenges," he said, adding that the party is confident that it will be successful at the upcoming elections.
Around the Web