The family and friends of one of the Homestretch Avenue dead took to the streets yesterday to protest the lawlessness of minibus drivers, while a 10-year-old survivor of the accident was put on life support.
Peter McLennon's family and friends were part of a group of 20 persons who picketed the Home Affairs Ministry and minibus operators at the Sophia bus park, in wake of Monday's accident, which claimed five lives. The protestors sounded off against speeding, drinking and driving, loud music in and overcrowding of minibuses, while also urging commuters to "speak up or get out" when faced with lawlessness.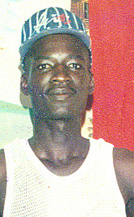 "It is very unfair. Look at this young man, he's in his prime, look at that young child, she hasn't lived her life as yet…let the policemen camouflage themselves and find these people. Let them look at the entire bus. Some of these conductors are dirty looking and they don't even have [a] licence. Even some of the drivers are too young to have a licence, so I don't know how they could be driving," said an angry Mona Grant, who was part of the protest.
Lynette Shelto Johnson, McLennon's aunt, was also a part of the protest. "I came into the country from England to take care of my sick mother for a few months and now I have to face the death of my nephew at the hand of a… driver," she said. "It's very devastating to know that an innocent person has died. Police need to take serious consideration into these things," she added, while encouraging commuters to be brave enough to speak up when drivers are speeding. "We are all human beings, we are in this together," Johnson said.
The protesters converged outside the Ministry of Home Affairs on Brickdam, at around 8:30am, and about one hour later they moved to the Stabroek Market Square, then to the Sophia minibus park outside of Demico House, where they targeted drivers and commuters alike, in the hope that they would pay heed to the pleas for change.
Some of the placards they carried read: "We need justice fu Elron McLennon;" "Passengers must refuse to travel in crowded minibuses;" "We need our loved ones. Stop snuffing out their lives" and "Lawlessness must stop regardless of friend or favour".
McLennon's mother's placard read: "If de driver speeding ask him to stop de bus and get out."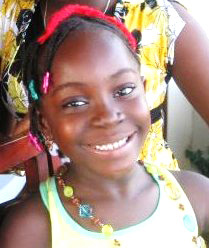 In addition to McLennon, Monday night's accident claimed the lives of Corretta Benjamin, her only daughter Crazel Paul, who was celebrating her birthday at the time, Junior Duncan, and Erica La Cruz, all Sophia residents.
Speeding
Although police have said the driver lost control of the bus after one of his rear tyres suffered a puncture, he was also said to be speeding prior to the occurrence.
According to one of the survivors, Delicia Paul, as the bus turned onto Homestretch Avenue from Sheriff Street, it began speeding and appeared to be racing with another vehicle. Then she heard the sound of the blown out tyre, after which the bus subsequently toppled. However, another passenger and survivor, Collin Jeune, 22, told this newspaper that the bus was moving at a normal pace but the driver increased his speed as he attempted to undertake another bus.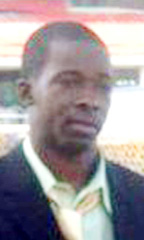 He added that it was after the driver had succeeded that the blowout occurred. "He [the driver] didn't mash brakes right away, he try to get it under control but it [the bus] de swaying so he mash brakes and it start to topple," Jeune said, adding that it was during the "second-to-last topple" that he flew out the window, on to the middle of the road, away from all the others.
He said during the episode he kept falling in and out of consciousness. "While the bus toppling like I de black out but when I fly through de window and hit the road then I ketch me self," he explained. He sustained minor injuries.
According to Jeune, the bus was overcrowded due to the many children on board, one of whom was sitting in another's lap. He said La Cruz, who died yesterday morning, was sitting in the front seat of the bus.
The driver of the bus is still in police custody assisting with investigations. Both the Traffic Chief and the Deputy Traffic Chief were unavailable for comment on the charges he may face.
Life support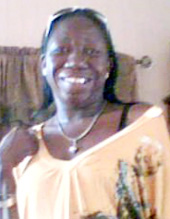 Meanwhile, 10-year-old Sean Archibald is currently in the Intensive Care Unit on life support.
Archibald, according to his distressed mother Shirley Richards, had undergone surgery on Tuesday night and was subsequently placed on life support yesterday. He suffered severe head injuries.
Archibald's sister, Tatian Smith, is still listed in stable condition, while another sister Jamacie, who was also with him at the time, sustained minor injuries and was discharged from the hospital yesterday. On the night of the incident the three children were on their way to meet their mother, a security guard, at King Solomon Enterprise, where she was posted.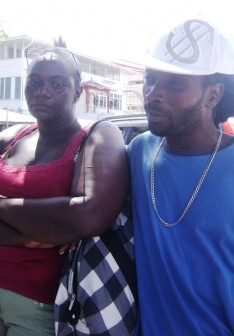 Also still in the hospital nursing injuries were Keisha Thornton, who, according to a relative, has to undergo surgery on her jaw, which was dislocated, and Renisha Benjamin, who was listed as stable.
All the other accident victims, including the conductor of the bus, were treated and sent away.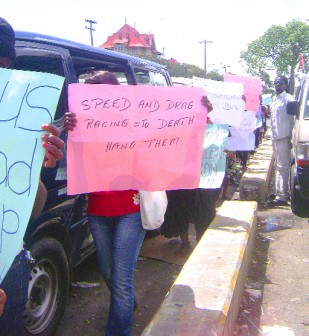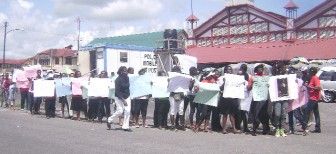 Around the Web