A man died after being involved in an accident which occurred at 1 am yesterday at David and Lamaha streets, Kitty.
Dead is Akeem `Theo' Moffett, 29, of 451 West Ruimveldt.  He was sitting in the back, left seat of a Carina 212 proceeding west along David Street when another car, PMM 3023, driving north along Lamaha Street, collided with the left side of the Carina. The Carina then slammed into the lantern post situated at the corner of Lamaha and David.  Upon impact, Moffett hit his head on the roof of the car and suffered a cracked skull. He later succumbed at the Georgetown Public Hospital. There were three other men in the vehicle with Moffett and they were all unconscious after impact.
Ryan Spencer, 30, who was also in the car with Moffett sustained a puncture in his head and a broken arm. He told Stabroek News that they had just turned off Sheriff Street and were on their way home when the other vehicle "lashed" into them. "The car lash into we then pick up de car and carry we into the lantern post" the man said. Spencer said that they were all unconscious after the accident happened.  "The man ketch we hard. We went at the hospital and didn't even know what happen."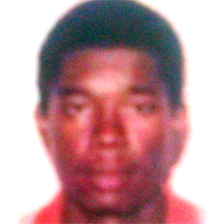 Eye-witnesses told Spencer that the driver of the other vehicle, a Mark II, was a male and there was a woman in the passenger seat.  They told Spencer that the two persons had been drinking and the driver even had a scuffle with a policeman who arrived at the scene a few minutes later. The witnesses said that while the police officer was busy trying to take care of the three injured men, the driver was picked up by another car. Police are currently carrying out investigations.
The driver of the Carina 212, 'Skurty', suffered injuries to his head and arms while the other passenger 'Quincey' sustained injuries to his back and legs.
Moffett has two children ages 1 and 9 years old. His mother, Jean, described him as a "quiet, jovial, sometimes funny person who really loved his children".
Around the Web