The Rotary Club of Georgetown recently hosted a training exercise and made two donations that will boost literacy and help enhance skills of Agriculture Science students.
According to a press release from the Public Communications Consultants Limited, on August 27, Rotarian Liz Cox hosted a seminar on presentation skills for the Rotaract Club of the University of Guyana. Fourteen youths attended the workshop, which aimed at strengthening their presentation and public speaking skills.
The areas the workshop covered are Planning a Successful Presentation, Preparing for a Presentation and Image Management. Participants were divided up into five groups and were required to make a brief presentation at the end of the seminar. The facilitator then provided developmental feedback.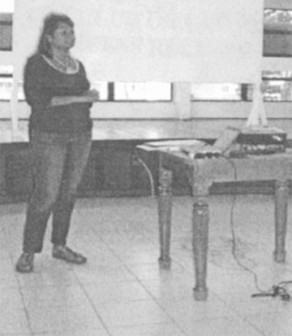 The Rotary Club also donated a number of books to the Literacy Unit of the Ministry of Education in celebration of World Literacy Day on September 8. The books were part of a donation from the White Rock Millennium Rotary Club of British Columbia Canada and they were from a project that was initiated by Guyanese Rotarian Rickey Singh, who resides in Canada. His daughter, Katherine, who attends the Earl Marriott Secondary School spearheaded the book collection drive. Over 2500 books were received and included children's story books, adult novels, text books, dictionaries and National Geographic magazines.
The release said Rotary International has identified September as 'New Generation' month which will focus on youths and young adults. In addition to book donations, the Rotary Club of Georgetown has planned several other activities. The Club is working to establish a partnership with the ministry to assist in the area of literacy.
Recently, the Club also presented the CEO of the Guyana School of Agriculture Brian Greenidge with a sponsorship cheque for three students who qualified for the 2010 bursary awards.
The Club has been involved in this sponsorship for several years as a contribution towards agricultural development in Guyana.
Around the Web