The Guyana Press Association (GPA) yesterday said that the media will not cower at the recent attempt at scaremongering, intimidation and harassment of media workers, which it charged has come to characterise the Bharrat Jagdeo presidency.
The GPA was responding to Tuesday's statement issued by Presidential Advisor on Governance Gail Teixeira, who indicated that the government intends to take steps to alert the United Nationsto the threat that is being posed to peaceful elections by certain media houses and their operatives. She also said that the government will be calling for an independent investigation into the situation.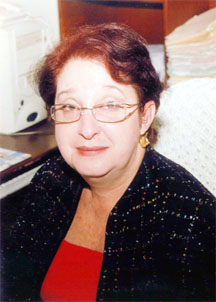 "We put the Guyana Government and the ruling PPP/C and any other party that may be thinking of making threats on notice that they will be held accountable should any harm come to any journalist whether in the state or private media, because of this threat and other threats made on Sunday October 9, 2011," the GPA said in a press release, in reference to Teixeira's most recent comments and statements made by President Jagdeo at a PPP rally.
At Sunday's meeting, Jagdeo singled out Stabroek News, Kaieteur News, CNS Channel Six and Demerara Waves.
In a previous statement on Monday, the GPA condemned the attacks on the media by both President Jagdeo and Teixeira during the PPP/C's Sunday rally in Kitty.
The GPA, in its statement, noted that President Jagdeo pointed out media operatives at the rally and described them as "vultures and carrion crows" who should be "thrown into jail" for going after him and his government. Jagdeo's assertion that local media should be placed before an international court and jailed was wholly uncalled for, damaging and repugnant, it said.
In a statement released on Tuesday evening, Teixeira accused the GPA of conveniently "plucking out sections" of the two speeches so as to peddle misinformation.
According to her, both she and the President alluded to the Rwandan experience in order to remind the audience about the "inciteful role of certain Guyanese media houses in past elections."
The statements were also to point to the threat of ethnic and religious disunity and violence due to the recent suspension of CNS Channel 6 and the "untruthful reporting" on the matter by some media houses.
"Instead of comparing the local media with what happened in Rwanda and issuing threats about going to the UN, the Guyana government and the ruling party should make good use of the UN's system to deal with matters of urgent public interest that have languished for years, including issues of security, crime, narco-trafficking, death squads and corruption," the GPA, however, said yesterday.
According to the GPA, it is shameful for the government to make a link or comparison or to have even alluded to the Rwanda situation.
"The allusion to a real genocide is highly immoral and reprehensible and the GPA finds it repugnant," it said.
The GPA promised to "stay on course" with regard to the Media Code of Conduct, which states rather clearly that the media should hold itself "independent and free of any or all political control and direction, inducement, promises or threats."
Around the Web