The Pan Caribbean Partnership against HIV/AIDS (Pancap) honoured three persons who have made significant contributions to the region's response to disease at the opening ceremony of the 2011 Caribbean HIV and AIDS Conference (CHIV), which was held on November 18 in The Bahamas.
In a press release, the Caricom Secretariat said the Pancap Award of Excellence was presented to Suzette Moses-Burton, Dr Bilali Camara and posthumously to Dr Robert P Carr. Inaugurated in 2010, the award aims to give prominence to the issues related to HIV and AIDS; provide recognition to and incentive for outstanding work in the field of HIV and AIDS; and promote the work of Pancap as the lead coordinating entity on HIV and AIDS in the region.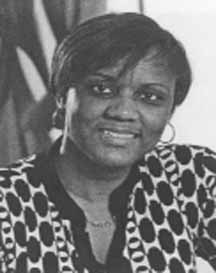 Entrepreneur, artist and advocate Moses-Burton is the HIV and AIDS Programme Manager at the Ministry of Public Health, Social Development and Labour of St Maarten. Trinidadian by birth, she has extensive experience working across the Caribbean and beyond and has been actively involved in the field at various levels for more than two decades. Her quest to better the lives of persons infected and affected by the virus has earned her a number of appointments which have allowed her to serve in several capacities including as Chair of the Caribbean Regional Network of People with AIDS, Pancap, Secretary, St Maarten AIDS Foundation and in other areas.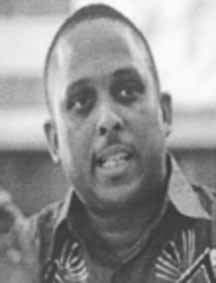 "With a working knowledge of French and Spanish and an understanding of Dutch, in addition to her native English, she has been a much sought after and prolific presenter at several HIV and AIDS for a, regionally and internationally," the release said. Moses-Burton is also a recipient of several awards including the Elton Jones Memorial Award and the Juanita Altenberg Award of Excellence. Her brainchild, the public/private sector partnership initiative "RED Campaign" no doubt has contributed to her 2008 recognition as the "Persons of the Year" by two newspapers and a TV company.
A Medical Epidemiologist by profession, Dr Camara's career worked in public health in his native Mali before joining the World Health Organisation in 1991.  His appointments with WHO/UNAIDS span over two decades of service to the Caribbean in the HIV/AIDS fields. While based in the Caribbean he served at the WHO as an Associate Professional Officer and Adviser on HIV and AIDS in Haiti; Head of the WHO Special Programme on STI at the Caribbean Epidemiology Centre which served 21 countries and in other areas.
Dr Camara's achievements include the design and implementation of a successful AIDS advocacy movement for the Caribbean. He also trained Caribbean nationals on new methods for size estimation of MARPs, HIV estimates, HIV incidence estimates, surveillance of HIV and HIV drug resistance. He has also published seminal scientific articles on the status of HIV in Mali, The Netherlands and the Caribbean; guidelines on different aspects of HIV/STIs and key reports on the Caribbean's response to HIV using the 25 UNGASS indicators and Millennium Development Goals.
An academic and HIV advocate, the late Dr Carr, was a Trinidadian by birth, but truly a Caribbean son. He worked tirelessly to advance the cause of the marginalised across the Region; working across the spectrum of HIV and AIDS programming, administration, policy and research. For more than a decade Dr Carr dedicated his life to bringing public attention to issues related to stigma and discrimination against  persons infected and affected by HIV and AIDS.
Dr Carr has published extensively and his work in the broad areas of human rights and HIV is well known. While "his work was firmly rooted in the Caribbean, his vision of a more just and equal world led to him being called to serve in various capacities" internationally, including with UNAIDS, Canadian HIV/AIDS Legal Network, International Treatment Preparedness Coalition, Global coalition on Women and AIDS and the Global Forum on MSM and HIV.
Past recipients of the awards include Dr Carol Jacobs, Chair, Caribbean Broadcast Media Partnership on HIV and AIDS (CBMP); Dr Perry Gomes, Director, National AIDS Programme, The Bahamas; Yolanda Simon, Regional Coordina-tor, Caribbean Regional Network of People Living with HIV and AIDS (CRN+); Professor Peter Figueroa, Professor at the University of the West Indies, Mona Campus, Professor Edward Greene, former Assistant Secretary General, Human and Social Development, Caricom Secretariat and Carl Browne, former director PANCAP.
Around the Web