Quacy Grey who also worked as a farmer was rushed to the Port Mourant Hospital where he was pronounced dead on arrival.
His aunt, Felecia Fraser told Stabroek News she learnt that the 21-year-old suspect reportedly accused her nephew of being a snitch and "police" after Grey caught him "cutting weed [marijuana] with a pair of scissors."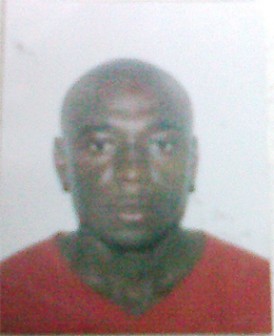 She said Grey became angry because of the false accusation and he slapped the suspect who retaliated by plunging the scissors into him.
In the events leading up to the murder, Fraser said Grey walked into a bar at Liverpool where a group of youths were drinking and playing games and he jokingly said, "police, police!" just to scare them.
She said he met his brother, Leon at the bar and he borrowed his phone battery to use in his phone to make a call.
According to her, because of the noise Grey left the bar and went across the road close to where the suspect was.
It is thought that when he was on the phone the suspect believed he was calling the police and so accused him of being a snitch.
After he received the stab wound, she said he walked over on the dam. Leon told this newspaper that an eyewitness went to the bar and informed him that his brother had been stabbed.
He was hurrying to the scene when he noticed him "pulling out something and throwing it away."
At the same time he collapsed to the ground and was "panting for breath."
Leon said he searched the area to see if his brother had thrown the phone away when he found the bloodied murder weapon. The eyewitness, he said told him that his brother only managed to say "ah get bore [stab] in meh heart and ah wan go home." According to Leon, Grey apparently suffered internal bleeding.
Around the Web