(Barbados Nation) Attorney Vonda Pile was placed on Bds$500 000 bail and ordered to report weekly to Central Police Station, on Thursday when she appeared before the District "A" Magistrates' Court on four charges, including two of money laundering.
Pile, 48, of Madison Terrace, Deacons Farm, St Michael, was not required to plead to stealing US$96 008 belonging to Anstie King, between April 29, 2009, and October 26, 2010.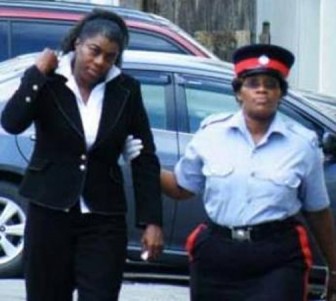 In addition, she was charged with stealing $205 481, between January 11, 2007 and March 16, this year, being the proceeds of a Royal Bank of Canada cheque payable to Patricia Hall.
Pile also faces two counts of engaging in money laundering, that she disposed of the sums US$96 008 and $205 481, being the proceeds of crime, ie: that is theft of money.
Prosecutor Inspector Trevor Blackman did not object to Pile being released on bail, but urged the court to impose strict conditions and asked that the surety be "in a substantial sum".
He petitioned the court to confiscate Pile's passport and to make her report to the police station nearest to her.
Acting Chief Magistrate Deborah Holder released Pile on $500 000 bail with one surety; ordered her to surrender her travel documents and to report to Central Police Station every Monday between 8 a.m. and midday.
Pile returns to court on December 8.
Around the Web