After the Ministry of Housing dramatically produced a cheque he had tendered to it, Region 10 chairman Mortimer Mingo acknowledged for the first time yesterday that he had sent the instrument for $1,500,500 to recognise the offer of a house lot at the controversial Pradoville 2 Scheme but had it dishonoured after discovering that other chairmen had not been offered lots.
In a burgeoning furore emanating from court testimony in the libel case brought by President Bharrat Jagdeo against Kaieteur News and columnist Freddie Kissoon, Mingo was forced to expand on an earlier statement which did not disclose that he had tendered a cheque.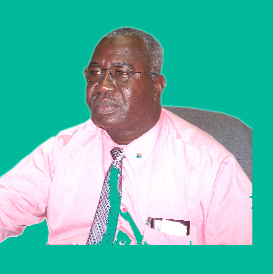 Mingo, the PNCR's top official in Region 10, was brought into the fray after Head of the Presidential Secretariat Dr Roger Luncheon had testified on the President's behalf at the High Court on Wednesday that Mingo was one of several Afro-Guyanese who had been offered house lots at Pradoville 2. The housing scheme has attracted searing criticism from sections of the public including the PNCR over the lack of transparency and preferential services to it. The linking of Mingo to the scheme is seen as embarrassing to the main opposition party as Mingo had made no prior revelation about it.
Following Luncheon's testimony, Mingo issued a statement on Thursday which said
"Some time on or about August 2010 I received a telephone call from Dr Roger Luncheon, Head of the Presidential Secretariat, who informed me that the Government of Guyana was in the process of allocating house lots at Sparendaam, East Coast Demerara where the radio antennas were located, and that these plots of lands were being allocated to senior government functionaries and Regional Chairmen. He further said that I had been identified as one of the recipients for a house lot and that I would be contacted later as to how the allocation would be made.
"I immediately contacted my attorney-at-law on the offer that was made to me by the Head of Presidential Secretariat and he advised that I acknowledge the offer, and wait and see what and how they would proceed with the offer.
"Since then I have not heard from the Head Presidential Secretariat or anyone concerning the said plot of land.  I have not signed any agreement or condition of sale, or paid any money for any land at Sparendaam, or received any lease, title or transport for that land from the Government of Guyana.  In fact I have never seen the land."
Mingo, however, did not say that his acknowledgement was in the form of a cheque dated September 3rd, 2010 and that he had later moved to have it dishonoured. Observers say that such an acknowledgement on the face of it indicated a clear interest.  The manner of the offer by Luncheon suggested that there was no defined framework for apportioning house lots especially since Mingo resided in Linden and lots such as these are usually assigned to eligible families who have no lots. The Pradoville 2 controversy surged into the public eye in October of last year but Mingo had said nothing about the approach to him and it appears that the PNCR was also unaware of it.
Following Mingo's statement which appeared in yesterday's Stabroek News, Minister of Housing Irfaan Ali called a press conference to display the cheque which he said was payment for the land at Pradoville 2.
The minister said that the cheque for $1.5 million was dishonoured by the bank and he produced the evidence to this effect.
The cheque, made out to the Central Housing and Planning Authority, was signed by Mingo but did not state what the money was for.
After told by Stabroek News about the ministry's cheque display, Mingo asked for time to respond and last evening dispatched a statement which among other things lamented the retention of the returned cheque by the Ministry of Housing.
"What is troubling however is that normally a bounced cheque would be returned to its writer, and so one would wonder why the Central Planning and Housing Authority would hold onto a bounced cheque for over a year if they were really interested in my owning the land".
Mingo further added that he is confident that he has not paid any "money to anyone for a house lot at Pradoville 2 and I do not own a land there".
Before disclosing and distributing copies of the cheque yesterday, Ali stated that after Mingo had issued the cheque, he was given a receipt numbered 551514, following which it was later revealed by the bank that the cheque had bounced. In his rebuttal of this, Mingo told Stabroek News that he didn't receive any receipt for the land.
According to a source, former University of Guyana Vice Chancellor Compton Bourne – who was also among those named by Luncheon as having received lots– had been approached by a senior government official and told that there was a plot of land available at Pradoville 2 for him. The source said that Bourne told the official that he was not interested in the offer.
Ali, at the media briefing yesterday called Stabroek News "biased and irresponsible" for not contacting the ministry for comment as was done with Mingo.
In response to the Minister's statement, Stabroek News Editor-in-Chief Anand Persaud said that the record would show that neither Ali nor the Central Housing and Planning Authority has been willing to answer any questions from Stabroek News on Pradoville 2. To the contrary, he said both have evaded questions and this has fuelled the serious concerns about the propriety of the scheme.
Comments
GEORGETOWN – The following letter was sent to President David Granger on behalf of the people of the United States.

In a much watched case, Magistrate Alex Moore today recommitted Muslim scholar, Nezaam Ali, to stand trial for the alleged rape of nine boys.

(Trinidad Guardian) Former T&T and Manchester United footballer Dwight Yorke yesterday denied he entered into any contract with Chutney Monarch Neval Chatelal to loan him money to pay off a debt following his Island Vibe fete last year.

The Ministry of Finance this afternoon clarified that the proposed sum to be borrowed for use by the Special Purpose Unit (SPU) as reported in today's Stabroek News, Guyana Times and Guyana Chronicle, is not solely for the reopening of the Skeldon and Enmore Sugar Estates.

A 38-year-old electrical contractor narrowly escaped death yesterday after he was shot and robbed of $600,000 by two motorcycle bandits who trailed him from a bank before cornering him at his Enmore, East Coast Demerara (ECD) worksite.