Cheryl Thompson was elected the new president of the Guyana Cycling Federation (GCF) at its Annual General Meeting (AGM) and elections last Saturday at the Guyana Olympic Association, High Street.
Thompson was a pre-elections favorite and was anticipated to win the presidential post as no one else seemed to be interested in the position.
Meanwhile, national cycling coach Hassan Mohammed was ousted from the position of Racing Secretary after he was defeated by Wayne DeAbreu for the post. Mohamed is now Assistant Racing Secretary.
In addition to the president and racing secretary, other changes in the GCF's executive occurred after two new vice presidents, a new secretary, a new treasurer, a new assistant treasurer and a number of new committee members were elected.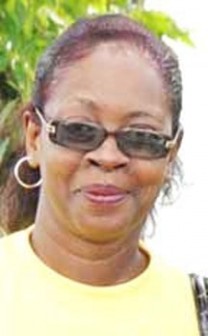 The full executive council is as follows: President – Cheryl Thompson, Vice Presidents – Desmond Burch-Smith and Bridgette Baynes, Public Relations Officer – Julian Alves, Secretary – Gemma Williams, Treasurer – Theo DeMonic, Assistant Secretary – Cheryl Jones Matthews, Assistant Treasurer – Peter Wilson, Racing Secretary – Wayne DeAbreu, and Assistant Racing Secretary – Hassan Mohammed.
The Committee Members are: Mark Conway, Royston Anderson, Brian Allen, Roland Roberts and Loraine Joseph.
Around the Web