By Treiston Joseph
Guyana, one of the dominant countries in the Caribbean Areas Squash Association (CASA) junior championships over the past ten years, has won  the last six overall titles at the prestigious event.
It has also shown that its females are the focal point of the overall victories as the Guyanese girls have won the last five team titles while the males have won the last three.
Their superiority has once again been highlighted in this year's edition of the championships as the females have won both of their team matches to date while the males matched them by winning their three team matches as well.
However, while team glory can be said to be a marvelous achievement, individual achievements always speak volumes as Guyana walked away with five of the eight individual titles up for grabs in the tournament.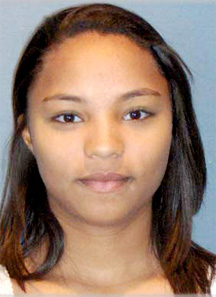 While Guyana has always been strong in the female category, the males managed to win three of their four individual finals with the exception of the under-19 division while the females walked away with two out of four.
Jason-Ray Khalil, the under-17 champion, and Nyron Joseph, the under-15 champion, were able to pull off their first individual title wins in the last year in their respective categories while under-13 champion Benjamin Mekdeci claimed a first timer as well.
Akeila Wiltshire outclassed her own sister, Larissa Wiltshire to claim her first title in the under-15 category while Keisha Jeffrey, one of the most renowned names in junior squash, picked up her fifth title in the under-19 category.
Speaking with Stabroek Sport, Jeffrey expressed her feelings about the win while giving an insight into her future in squash.
"Well it's still a good feeling although I have won the rest before this. It's good to know that all the hard work you put in during the year has finally paid off," the under-19 champion stated.
"I want to focus my energy on school and I'll probably still play squash at a high level but I will have to make a serious choice whether I want to go pro or not," Jeffrey commented.
World Junior Championships
Jeffrey, who picked up a slight back strain which has caused her to sit out of the team competition, will head to the World Junior Championships in the space of a week along with her sister Kayla Jeffrey, Mary Fung-A-Fat and Ashley Khalil.
Jeffrey assured Stabroek Sport that her back will be in perfect shape before the prestigious event while noting her personal expectations for the meet.
"The world championship is going to be a tough tournament, it's the best from each country but I'm just hoping to go out there and do my best.
"My back is fine it's already healing and should be good to go by the time I get there. We have a decent team and I think we should do well," Jeffrey told Stabroek Sport.
Meanwhile under-17 champion Jason-Ray Khalil also expressed his views on winning his first title.
"Well it was my last opportunity to get the under-17 title since my birthday falls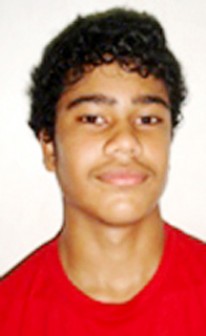 the day after the tournament concludes, so it's my first title and I'm proud of it.
"Now I will have to step up my play to compete in the under-19 since I will probably have less years there because of my extra year in under-17," Khalil stated.
Stabroek Sport also caught up with under-15 male champion, Nyron Joseph who was elated over his victory after a five-year wait.
"It feels great to win after five years of trying and I'm happy to know that all my work has finally paid off and now that I'm moving up in a next category, I will have to train harder to win the under-17 title next year," Joseph told Stabroek Sport.
Guyana will hope to feature in the final of the team competition for both males and females when the tournament concludes tomorrow.
Around the Web