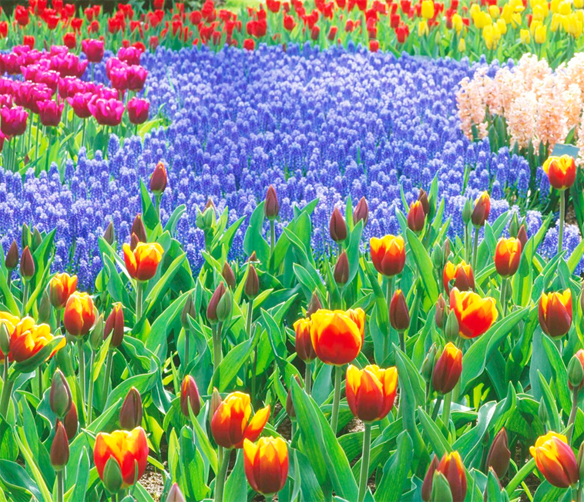 In the north temperate zone Spring is on its way, and no garden is more famous for its Spring flower display than Keukenhof in the Netherlands.
Spring flowers grown from bulbs are famously colourful, and Keukenhof, like Holland itself down the centuries, is particularly renowned for its tulips.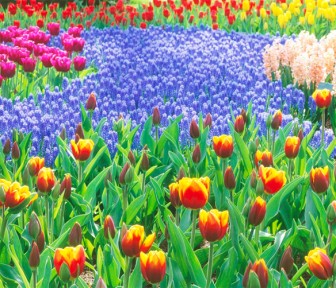 The park was originally said to have been the kitchen garden of a countess in the fifteenth century. Associated with a castle in the area, it was redesigned in 1840, giving it its modern layout.
Despite its reputation for tulips, however, the tulip gardens were not laid out until 1949.
Around the Web