ocal songstress Jessica Xavier who was charged with causing death by dangerous driving was yesterday granted her driving privileges to fulfil job requirements at Lethem when she made her second appearance at the Sparen-daam Magistrates' Court before Magistrate Alex Moore.
Xavier appeared in court for reports and the continuation of her case, but the prosecution was not ready to proceed with the matter since the file has to be resent to the Director of Public Prosecu-tions (DPP) for further advice. No reason was given as to why the file had to be returned to the DPP Chambers.
The singer's attorney made an application for the release of her driver's licence explaining that the defendant has since become employed with a non-governmental organisation which requires travelling to Lethem. Magistrate Moore granted the application after the prosecution raised no objection.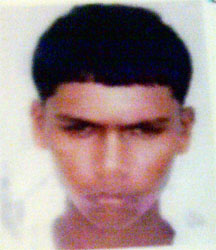 Xavier has been instructed to lodge her passport which would prevent her from fleeing the jurisdiction.
She was reluctant to lodge her passport and communicated through her lawyer that she would be often stopped by police officers on the trail to Lethem and would have to produce her passport as a form of identification. At this point the prosecutor told the court that she would not necessarily need her passport since she had a national identification card.
Xavier will report to court on June 7.
It is alleged that, the woman stuck down 20-year-old Vangaskar Ramcharitar known as 'Sonny', of Lot 664 Good Hope, East Coast Demerara, at the Mon Repos Market on February 25, and he later succumbed to his injuries on March 4 at the Georgetown Public Hospital.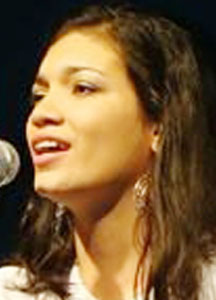 According to reports Ramcharitar was headed home some time around 1.30 am and was crossing the road when he was hit by Xavier's car. The man remained in an unconscious state throughout the ordeal and doctors could not ascertain the injuries he sustained but were only able to say that he had severe head injuries, both his arms were broken, along with his right leg and his left eye was damaged. If he had survived he would have been blind in that eye and a post-mortem examination later revealed that he died of pulmonary thromboembolism and multiple injuries.
Around the Web