A city zookeeper was yesterday sentenced to six months imprisonment for assaulting his ex-girlfriend.
Desmond Denny was yesterday slapped with two charges and he pleaded guilty to one and not guilty to the other.
The court heard that on April 22, at George Street, Werk-en-Rust, Denny unlawfully assaulted his ex-girlfriend Kathleen Day. He was also accused of displaying threatening behaviour toward her.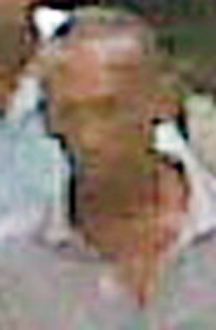 The prosecutor told the court that Denny went home about 8 pm under the influence of alcohol and met Day, whom he accused of infidelity. She denied the allegation and he cuffed her several times about her face. It was also alleged that he drew an ice pick and wounded her on her elbow. She managed to get him out of the house and locked the door and later reported the attack to the Brickdam Police Station.
When asked to give an explanation for his actions, Denny said, "This woman was an annoyance to me. I work at the National Park Commission, at the zoo. Every Friday she would come there and be of annoyance to me. When I tell her don't come come 'bout the gardens, she tell me I got a woman in the zoo. I give her money and tell her go along. When I finish work at 10 pm, I goes home and nobody home. When I checked, she did not leave anything to eat. I come on the road, buy something and sit down and eat. If she say I bore she, I bore she. Right now she got a long chopper to damage me and de man outside, he to threaten fo damage me."
Day also told the court that she did not want anything to do with Denny anymore and that she was finished. This would have been only one of several altercations between the two and she had subsequently put him out of her home.
In sentencing Denny, the magistrate told him that she was going to protect him from the two persons who he claimed had threatened him. As the magistrate was writing on the case jacket the man turned his back on her and muttered to himself.
Denny appealed for bail on the threatening behaviour charge and was granted bail in the sum of $10,000. He was ordered to return to court on June 11.
Around the Web