The Guyana Table Tennis Association (GTTA) has shortlisted players to represent Guyana at the Pre-Cadet tournament in Jamaica, the Cadet/Juniors in Cuba, and Senior's Caribbean Championship in Dominica Republic.
Missing from the men's team are Idi Lewis, Godfrey Munroe and Christopher Franklyn.
Lewis, a former Caribbean Junior Champion and Caribbean men's singles bronze medalist and Franklin, were members of the Guyana men's team which took part in the Caribbean championships held at the Cliff Anderson Sports Hall.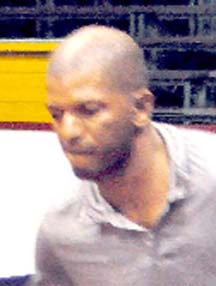 But they, along with defending champion and GTTA General Secretary, Munroe, did not participate in last year's National Championships which resulted in Nigel `Sniper' Bryan capturing the men's singles title.
A release from the GTTA said the players were shortlisted based on their performances in most recent tournaments and other criteria agreed upon by the selection committee.
National coach Linden Johnson and other certified coaches will meet the shortlisted to streamline the training and other details in preparation for the championships.
The Players short-listed are as follows:
Men's Team:  Nigel Bryan; Paul David; Edinho Lewis; Paul Meusa; Joel Alleyne; Dwayne Dick; Colin France; Warren Hackshaw; Jonathan Sankar and Hewley Griffith.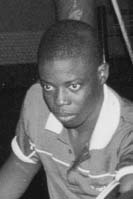 Women's Team: Trenace Lowe; Michelle John; Jody-Ann Blake; Natalie Cummings; Desiree Lancaster; and Saskeia Chung.
Under-21 Men: Nigel Bryan; Denzel Hopkinson; and Sherwin Sahadeo
Under- 18 Boys: Brad Belle; Brandon Belle; Sunil Logan; Zane Humphrey; Sachin Panday; Samuel Fraser; Stefan Corlette; Kevon Corbin; and David Duncan.
Under-18 Girls: Adielle Rosheuvel; Akeica Nedd;  and Ambrose Thomas
Under 15- Boys: Shemar Britton; Joshua Lalbachan; Ryan Narine; Bryton Murray; Scott Garraway; and Joseph Johnson.
Under 15-Girls: Chelsea Edghill; Anna Jaoa;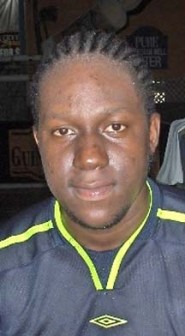 Under -13 Boys: Elishaba Johnson; Kyle Edghill; Miguel Wong; Rajiv Muneshwar; Jeremy Singh; Khalil Ninvalle; Jordan Conway; Joshua Butts; Khalid  Gobin; Scott Garraway; and D. Belle.
Under-13 Girls: Jamaali Homer; Priscilla Greaves; Kristi Lopes; Ambika Ramraj; and A. Gordon.
Under 10-Boys: Tyriq Saunder; Vincent Henry; Jeevan Dalip; Niron Bissu; Brandon Jaikarran; Kayson Ninvalle and T. Raschid.
Under 10-Girls: Salanas Jackman; Neveah Clarkston; Priyanna Ramdhani; Simran Bissu and A Martin.
Around the Web