The Golden Jaguars lost the opening match of their first of two back-to-back encounters against neighbouring French Guiana 1-0 Wednesday evening at the Stade de Baduel, Cayenne.
However, the Jaguars team in French Guiana is not the full-strength national team and is predominately made up of locally-based players.
These players are getting valuable exposure under the recent "two-tier" strategy implemented by national coach Jamaal Shabazz ahead of the 2014 World Cup qualifiers which will commence on June 8 with a high profile fixture versus CONCACAF standard bearers, Mexico.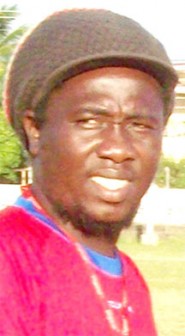 In assessing the first game, assistant coach Wayne 'Diggy' Dover summarized the youthful Jaguars performance by highlighting both the positives and negatives.
"We conceded in the early stages of the game, in the first 11 minutes. The team did enjoy good ball possession for most of the game, had a couple of good scoring opportunities to score," Dover recounted.
However the youngsters' inability to convert the chances they created along with a general lack of cohesion was the area that bothered him.
"To win a football game at the international level you need to convert your goal scoring chances. You also have to have the whole team performing and unfortunately there were only a few guys that really showed up in the game tonight and that's not good enough to win a game at this level. However we'll go into tomorrow's (last night's) game being positive to get a better result," Dover concluded.
Around the Web