By Neil Barry
The highly-favoured Demerara Cricket Club (DCC) side will face a stern examination at the hands of the unbeaten University of Guyana team from today when the semi-finals of the Noble House Seafoods second-division, two-day competition commence at the DCC ground, Queenstown.
The UG students have shown massive improvement from the last edition of the tournament to top their group and earn a place in the semis. The game will be played at the DCC ground in Queenstown because of the unavailability of covers at the UG ground.
DCC,  which side boasts the tournament's leading wicket-taker Dennis Squires, will also depend on recent first-division century maker, Omesh Dhanram (who also attends UG) to score heavily, alongside their other top-order batsmen.
UG, on the other hand, will be hoping their captain Damian Vantull can get another good score following his 167 in their previous match against the Guyana Defence Force.
Gandhi Youth Organization will take on GNIC at Bourda in the other semi-final.
GYO's skipper Deryk Koulen will be hoping to get off to a good start against GNIC, a team which has featured regularly in second division finals and semi-finals.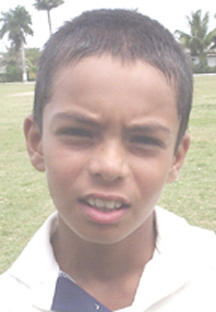 GYO will be boosted by the return of Brandon Chanderpaul and the experienced Andrew Ifill.
Both games commence at 11.a.m and despite rain during the week, good weather is anticipated as teams hope for two days of sunshine to score outright victories although the trend in the playoff rounds has been that games are decided on first-innings points.
That stated, first innings points will obviously prove critical in these encounters.
University of Guyana's squad reads: Damian Vantull (captain), Ryan McCall, Kumar Bridgelall, Dwight Dodson, Dwayne Dodson, Dennis Heywood, Clevon Hyman, Neil Barry, Kenroy Joseph, Ronnie Ramsingh, Stephon Josiah, Diquan Murray, Rhinold Cameron, Bhahandra Persaud.
Gandhi Youth Organization squad reads: D. Koulen (Captain), C. Reid, V. Gangaram, P. Persaud, R . Roopnarine, A . Rahim, S. Sankar, T . Liverpool, G . DeRoache, A.  Ifill, B. Chanderpaul, R. Shun, S . Nobrega and  W .Walker.
Meanwhile, the Carib Beer and Friends of Cricket Heroes Cup two- day first division league will continue with just a single match as the unavailability of grounds has again stagnated the GCA's agenda. The Guyana Defence Force (GDF) will hope to score another outright victory following their last win against Transports Sports Club last weekend when they face off with Everest Cricket Club at Camp Ayanganna.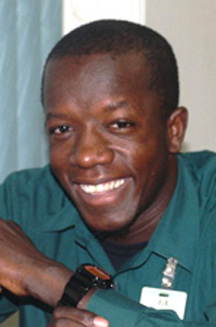 Captain Paul Costello will be hoping for another good game as former national cricketers at various junior levels Jeremiah Harris, Troy Gonsalves, Javid Rasheed and first-class player for the Combined Campuses and Colleges Gilford Moore are expected to participate. This game commences at 10.00 hrs on both days.
Around the Web