MIAMI,  (Reuters) – The Miami Heat defeated the Chicago Bulls 83-72 in an ill-tempered and physical encounter between the top two teams in the Eastern Conference on Thursday.
Both teams have long secured postseason berths and are favourites to face off in the Conference finals but Thursday's intense battle gave fans an idea of what they can expect despite the absence of several key players.
Bulls guard and last season's Most Valuable Player Derrick Rose sat out the game due to an ankle problem, while Miami's Chris Bosh was also absent for the second successive game with an unspecified injury.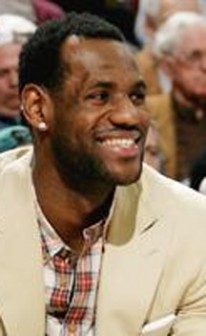 LeBron James continued his outstanding run of form with 27 points along with 11 rebounds and six assists.
Dwyane Wade, who missed the last two games for Miami, bagged 18 points on his return while Mario Chalmers chipped in with 16 points.
Despite the missing elements from their teams, there was no shortage of passion and Miami's James Jones was ejected for a flagrant foul for the first time in his career after an incident with Joakim Noah in the second quarter.
There were a number of other rough clashes with Wade and Richard Hamilton involved in one and James sending John Lucas to the floor with his shoulder in another.
The Heat defense restricted Chicago (47-16) to a season-low points tally and the victory moved Miami (45-17) within a game-and-a-half of the Bulls in the race for top spot.
The Houston Rockets' playoff hopes in the Western Conference suffered another blow as they lost their sixth consecutive game with a 105-99 overtime loss to the lowly New Orleans Hornets.
The defeat puts Houston a game behind the Phoenix Suns and Utah Jazz who are tied on 33-30 for the eighth and final playoff spot with three games each left to play.
The Suns boosted their chances of making the playoffs, after missing out last year, thanks to a thrilling 93-90 win over the L.A. Clippers.
There were 24 changes of lead and the final one came after two free throws from veteran Steve Nash made it 91-90 with 25.9 seconds left.
Channing Frye's two free throws extended the lead before the Clippers' Blaker Griffin, who made 16 points, missed a three-point attempt with the final play.
The Indianapolis Pacers extended their winning streak to seven games with a 118-109 home win over the Milwaukee Bucks to guarantee home court advantage in the first round of the Eastern Conference playoffs.
The Bucks had led 40-34 in the second quarter but Indiana stormed back with an 18-2 run, allowing them to go 66-52 up early in the third.
David Granger led the Pacers with 29 points while the Bucks had center Larry Sanders ejected.
The playoffs begin on the weekend of April 28.
Around the Web