BRIDGETOWN, Barbados, CMC – Stylish West Indies batsman Darren Bravo is hoping to rekindle his love affair with Sri Lanka when he suits up for the World Twenty20 Championship in Colombo later this month.
The left-hander is a member of the 15-man squad currently in camp at the High Performance Centre at the UWI Cave Hill Campus, in preparation for the September 18 to October 7 tournament.
He has not played for the Windies, however, since injury curtailed his tour of England last June and is hoping Sri Lanka proves a happy hunting ground.
"I made a good start to my Test career in Sri Lanka a few years ago so it is a place that has good memories for me," Bravo said.
"I enjoy the conditions, the atmosphere and the overall environment there. I have done quite well in Asia in general so this World Cup is something that I'm looking forward to."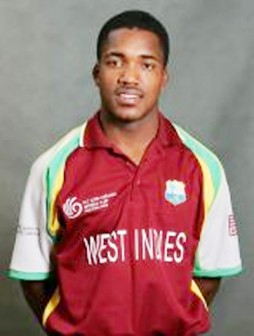 Bravo has been one of the leading batsmen for the regional squad over the last year, despite his modest form on the recent England tour.
However, injury sidelined him for the entire New Zealand series which West Indies won comprehensively.
With very little competitive cricket under his belt, Bravo said he was eagerly looking forward to playing in the two practice matches coming up on Thursday in order to measure his match fitness.
"I will try to use those two matches to get fully back into the groove. I played in the T20 tournament in Trinidad recently and I felt comfortable at the crease again," Bravo said.
"Thursday will provide another opportunity to see where I am with my comeback. It's up to me to get out there and make it count. I feel good and back to my old self, so time in the middle should do be fine."
He added: "The most important thing is to spend as much time out in the middle and try to understand my role and try to execute as best as possible in the practice matches, so that when it comes time for Sri Lanka I will be confident enough to go out there and represent the West Indies and make our people proud."
Comments

Leaders Essequibo held a slight advantage over Georgetown at the end of day one of their fourth-round clash of the Guyana Cricket Board (GCB) Jaguars three-day Franchise League tournament played at the Tuschen Sports Club ground, yesterday.

Twenty-four–year old Anthony Adams is a left–arm spin bowling all-rounder who is quite competent with the bat.

MELBOURNE, (Reuters) – Australia captain Steve Smith has accused his batsmen of "panicking" under pressure and demanded they show more starch after another collapse against India saw the side thrashed by 50 runs in the second one-day international in Kolkata.

The cream of the nation's cyclists will renew their rivalry this weekend with back-to-back events.
The 45th edition of the CAC Bodybuilding and Fitness championships has been postponed until further notice following the earthquake in Mexico City.