Seebachan 'Ganesh' Seepersaud, 46, a carpenter of Huntley, Mahaicony lost his life after his head was crushed by a truck, that fled the scene, around 11:45 pm on Wednesday.
According to a police press release, Seepersaud was "allegedly under the influence of alcohol and lying on the roadway…" when he was hit. Reports are that the man's face was badly disfigured.
His mother, Waveney Seepersaud said some men who were drinking in a shop nearby saw when the truck reversed and the driver came out to look at what had been hit.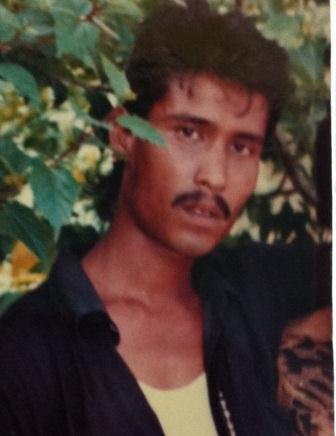 She told Stabroek News that after the driver saw her son lying on the road he hurried back in the truck and drove away.
The men, who were apparently from another area, then realized what was happening. They raised an alarm and persons ran to the scene.
In tears, the woman recounted that around midnight she received a call that her son "get lick down on the road."
She said she went out with the intention of taking him to the hospital but he was already dead.
She said relatives did not allow her to "see meh son because me de trembling." Seepersaud, a father of five who lived alone in a small house nearby left to "take a drink."
Around the Web