A Guyana-born woman is now facing life in prison after a hospital visit led to the discovery of almost 50 packets of cocaine inside her stomach.
According to a report in the New York Post, court papers state that Odetta Clark, 43, travelled by plane from her native Guyana to New York City on August 23, after allegedly swallowing the small plastic pellets packed with cocaine. She checked into Interfaith Medical Center the next day after her stomach started hurting.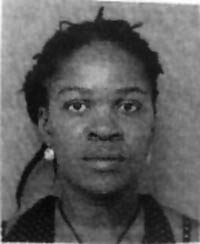 "The defendant is a citizen of Guyana and was trafficking cocaine from there in this case," assistant district attorney Meredith Campbell was quoted as saying at Clark's September 11 arraignment.
Clark was admitted to the hospital, where she underwent surgery for abdominal pain and blockage and during the surgery 46 pellets of cocaine were found and removed from her stomach, small intestine, and colon.
The report added that Clark told hospital staffers she had swallowed the pellets packed with cocaine a day earlier. She was held at the hospital for almost two weeks before being charged with drug trafficking, for which she could face life in prison. She is being held on bail at Riker's Island, the report said.
Around the Web