Casimir Capital raised its price target on Guyana Goldfields following the release of a long-awaited feasibility study update for the Aurora project in Guyana late last week, according to a Proactive Investors article.
Casimir Capital is a natural resource investment bank specialising in metals, mining, minerals, energy, oil and gas companies.
The Tetra Tech Inc.-led study estimated the after-tax internal rate of return (IRR) at 38% and the net present value, at a 5% discount rate, at US$800 million, assuming a base-case gold price of US$1,300 per ounce.
Casimir analyst Stuart McDougall noted that the results marked a "significant improvement" over the feasibility study last February, which estimated a base-case after-tax IRR of 12.7%.
According to the article, although the NI 43-101 report is pending, around US$72 million in savings were won with the use of "fewer and smaller surface trucks", and around US$200 million from the elimination of a vertical shaft and backfill plant, as well as about US$46 million from the removal of SAG milling and tailings thickening.
The latest report also saw a 19% decrease in life-of-mine average cash costs, reflecting a tighter mine site, a 49% reduction in the stripping ratio, and a 49% decline in underground unit costs.
Comments

Finance Minister Winston Jordan today moved in Parliament to amend the government's request for supplementary provisions which will allow some of the sugar workers made redundant to get their full severance at the end of January.

The Working People's Alliance (WPA) today announced its support for the government's restructuring of the sugar industry.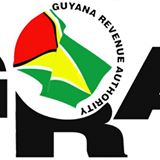 The Guyana Revenue Authority (GRA) today warned about the impersonation of licenced customs brokers.

(Reuters) – England's top order fired in unison to give them a four-wicket win in the second one-day international against Australia on Friday as Aaron Finch's second straight hundred for the hosts could not prevent them falling 2-0 behind in the series.

Four weeks after passing a $267 billion budget for 2018, the National Assembly will debate a supplemental provision of $1.75 billion to meet a portion of the severance pay for around 4,000 sugar workers.