By Juanita Hooper
Despite winning a gold medal in her final year at the annual CARIFTA Games held in The Bahamas, Jevina Straker, of the Running Braves Athletics Club, is a dissatisfied athlete.
Straker's dissatisfaction is at a result of her failing to medal in the U20 girls' 800m where she placed seventh in the final in a time of 2:15:59s.
She had, earlier, won a gold medal in the U20 girls 1500m in a time of 4:43.27 seconds.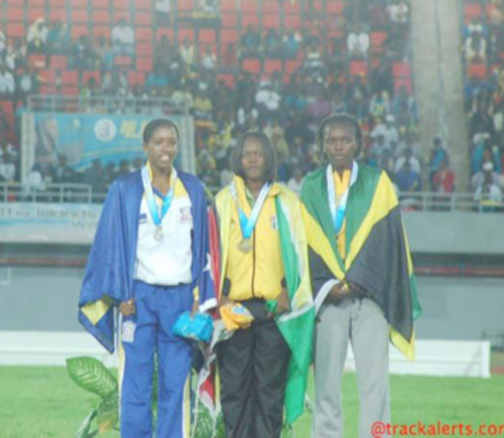 In an interview with Stabroek Sport Straker admitted that she was not pleased with the her times especially in the 800m since she felt she could have shaved time off of her personal best.
Straker explained that she was nervous in the 800m and cannot account for what really transpired at the conclusion of that race as she had a great start in the 800m but finished seventh.
"I was right there when I came out with the other athletes but somehow when the race came down to the bottom they just moved away," she said.
Straker said she needed to review her performances with a view towards improving her training sessions to break down her times in the 1500m and 800m.
She is hoping to attend the 2-4 August Pan American Junior Games in Lim, Peru with the aim of receiving an athletic scholarship.
Around the Web