Former national football coach, Jamaal Shabazz on Sunday urged newly elected president of the Guyana Football Federation (GFF), Christopher Matthias, to hold consultation with players, the executives, the sub associations and all the stake holders but to be a strong and decisive leader.
In a congratulatory letter written to Matthias after he defeated Aubrey 'Shanghai' Major for the top post at Friday's congress, Shabazz, widely regarded as Guyana's most successful football coach with wins in four World Cup qualifying matches wrote:
"I counsel you to hold consultation with the players, the executive, the sub associations and all the stake holders but be a strong and decisive leader when you have to act.
"Resist the temptation to walk the path of divisiveness because you are now the president not of a slate but of an entire federation, those who voted for you and those who voted against you.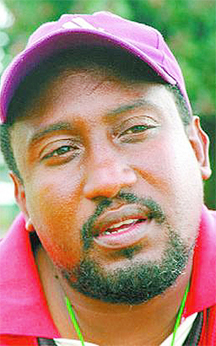 "I would like to extend my sincerest congratulations to you on your ascension to the position of President of the Guyana Football Federation. The election was a hard fought one and the voting fraternity of Guyana has given you and the other successful candidates the mandate to take leadership of the Guyana Football Federation at a most crucial time".
Shabazz who had openly endorsed Major added:
"Despite the fact that I supported another candidate I wish you all the best in your endeavors as president and I remain a friend of Guyana's football, not to return as Coach but will continue to help in whatever way that I can.
"I urge you also to let the election battle lay down its burdens and I trust that you will embrace the football fraternity as the national leader that the position demands of you.
"Accept when I say that you are not the president of the government, the opposition, the Indian Federation or the African, Amerindian or Portuguese Federation. Indeed you are now president of an entity that represents and interest greater than all those, you are the president of the Guyana Football Federation.
"Encourage discussion and entertain diverse viewpoints on key subject matters for this is what will aid you in making final decisions".
"Again with the utmost of humility and with great respect I wish you and the entire new Executive good will and Almighty God's guidance and blessings."
Matthias triumphed over Major, by 11 votes to six.
Around the Web