Guyana's national junior badminton team yesterday advanced to the semi-final of the Caribbean regional Badminton Confederation (CAREBACO) International Junior Championships which is being held in San Juan, Puerto Rico.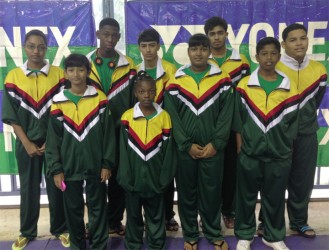 Guyana will take on Suriname in the today's semi-final after gaining a walk over from the Dominican Republic which enabled them to top
Group B with six points.
The locals were received five points from the walk over win againstthe Dominican Republic.
Puerto Rico and the Dominican Republic  will compete in the other semi-final while Barbados settled for fifth place after defeating Trinidad and Tobago.
The Guyana Team for today's semi-final clash are Narayan Ramdhani, Noel Shewjattan, Jonathan Mangra (boys), Priyanna Ramdhani, Nadine Jairam and Meshonn Persaud (girls).
Around the Web