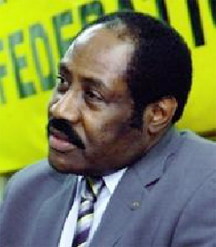 KINGSTON, Jamaica, CMC-Jamaica's football chief, Captain Horace Burrell, has appealed for 'understanding' and 'patience' from residents on the island, angry over the country's fading hopes of qualifying for the FIFA World Cup in Brazil next year.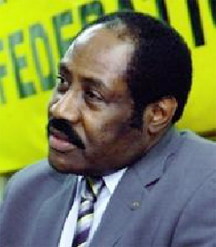 Burrell is also appealing for calm among sections of the public calling for his resignation as president of the Jamaica Football Federation (JFF).
With only two more matches remaining in the six-nation qualifying tournament the Reggae Boyz face an unlikely chance of qualifying if they can secure a fourth- place play-off spot.
"I am begging tonight for understanding, I am begging for patience," declared the JFF president.
"… a president's tenure is not dependent on whether or not the country qualifies for the senior World Cup, a president's tenure is dependent on the overall work you do in developing the football programmes in your country".
Jamaica sit at the bottom of the table after eight matches with four points, behind Mexico and Panama on eight points each.
Honduras are third with 11 points, while Costa Rica (15 points) and the USA (16) have already booked their spots to Brazil.
"Jamaicans who believe that every time we enter the qualification for a World Cup that we must qualify, must know that it is not as easy as that," said Burrell.
"Yes, we would love to qualify, but again this is not easy".
Around the Web