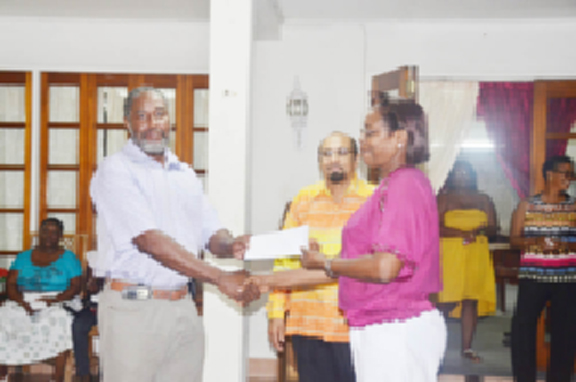 The disciplines of cycling and rugby yesterday received timely sponsorship from the Guyana Olympic Association (GOA) to aid in upcoming tournaments to the tune of $400,000 and $1M respectively.
During a simple handing over ceremony at the GOA building in Kingston, president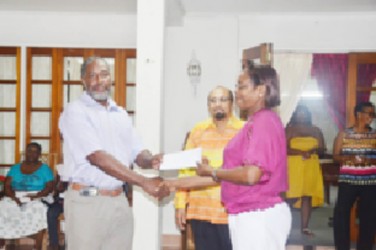 of the association, K.A Juman-Yassin handed over cheques to president of the Guyana Cycling Federation (GCF), Cheryl Thompson and head of the Guyana Rugby Football Union (GRFU), Peter Green.
According to Juman-Yassin, the funds allotted to the GCF will be geared towards offsetting expenses of the national wheelsmen that will represent Guyana at the Caribbean Cycling Championships in Curacao billed for October 19 to 20.
The GRFU's cheque will be used to acquire the services of Canadian coach, Spencer Robinson who will be in charge of the six-time NACRA champions as they seek to regain the championship they fumbled away to Mexico last year.
This year's NACRA Sevens will kick off on November 9 in the Cayman Islands.
Both Thompson and Green thanked the GOA for the funding and also encouraged other private and public entities to support their disciplines.
This was also echoed by the GOA head.
(Caption) Presidents, Peter Green (GRFU) and Cheryl Thompson (GCF) receiving timely support from the GOA yesterday.
Around the Web