NEW YORK,  CMC– Jamaican sprinters Usain Bolt and Shelly-Ann Fraser Pryce have been shortlisted for the United States Sports Academy Athlete-of-the-Year Award 2013.
The US Sports Academy will select the athletes of the year by an online balloting system, which closes midnight December 20.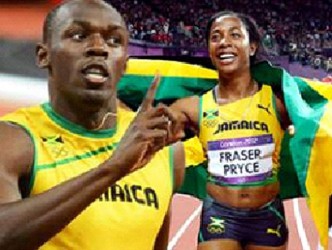 Bolt and US tennis player Serena Williams are in the running to win back-to-back awards.
Bolt is up against the likes of Lebron James, Tiger Woods, Raphael Nadal and Lionel Messi while Williams will have to fend off a challenge from Fraser Pryce and US swimming sensation Missy Franklyn.
This year's selection features 11 countries and 12 sports.
Around the Web