A row, allegedly over stolen cannabis has resulted in two men being remanded to prison on attempted murder and other charges.
Lloyd Sadloo and Andel Cort yesterday appeared before Magistrate Ann Mc Lennan in the Georgetown Magistrates' Courts charged with attempted murder, malicious wounding and discharging a loaded firearm.
It was alleged that on January 8 in North Ruimveldt, Sadloo and Cort unlawfully and maliciously wounded Kelly Aaron, with intent to commit murder. It is also alleged that on the same day at the same address, Sadloo and Cort, discharged a loaded firearm at Kevin Aaron to maim, disfigure,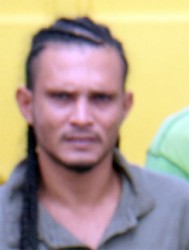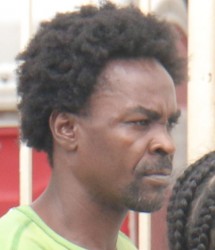 disable or cause him actual bodily harm. It is further alleged that on the same day, at the same address, the duo unlawfully wounded Guy Merrell.
It is the police's case, that on the day in question at 11.30 am, Sadloo and Cort went the home of Kelly and Kevin Aaron at 2430 Cul de Sac Street, North Ruimveldt, where they met Merrell, who they accused of stealing five pounds of cannabis from them.
An argument ensued, during which, the two men allegedly pulled out a firearm each and started to beat Merrell about his body and head. According to Police Prosecutor Deniro Jones, who presented the prosecution's case, at some point during the altercation, Kelly Aaron intervened and Sadloo shot him in the right lower abdomen. Additionally, the court heard, Cort shot at and missed Kelly Aaron.
Kelly Aaron was then taken to the hospital and the matter was reported.
Prosecutor Jones voiced strong objections to bail citing among other things, the nature and gravity of the offences and the fact that a firearm was discharged,
Subsequently Magistrate Mc Lennan remanded the jointly charged men to prison. The matter will be called again on January 31.
Around the Web