Larceny accused Sherwin Benjamin, known as 'Cash Money,' was granted a bail reduction yesterday after telling a city magistrate that he was unable to afford the $10,000 at which it was originally set.
Benjamin, 26, of 100 South Better Hope, East Coast Demerara, on trial for allegedly stealing a portable DVD player from a security hut at the Ministry of Legal Affairs on Carmichael Street, was granted a $1,000 reduction.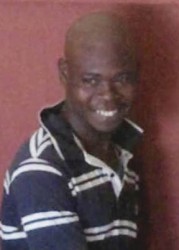 Two police witnesses, Corporal Patrick Peters and Corporal Europe, yesterday offered evidence against Benjamin.
Benjamin, after he cross-examined the officers about the details of his arrest, begged Magistrate Geeta Chandan-Edmond for a bail reduction. "I cannot pay the bail…," he said repeatedly. He further mentioned "Your honour I is a father," and that "I see my son one time since he born" as a reason for his inability to produce the bail.
Last week, Constable Carla Lewis, who is attached to the Ministry, told the court that Benjamin had approached her and informed her that their mutual friend Dwayne Young, the owner of the DVD player, had sent him for it. However that turned out to be miles away from the truth, according to her.
After bail was granted to Benjamin the trial was adjourned until tomorrow.
Around the Web