A fishing boat captain was placed on $500,000 bail yesterday morning after he was charged with causing death by dangerous driving.
Ramesh Singh, 34, of Enmore, East Coast Demerara and Suriname appeared before Magistrate Rhondel Weaver in the Number 51 Magistrate's Court to answer to the charge. He was not required to plead to the indictable charge.
On Sunday, 27th of April, 2014 on the Number 50 Public Road, Singh was the driver of motor car PGG 7994 when it collided with a cow.   The accident claimed the life of 38-year-old, Rawle Douglas, a fisherman from #53 village, Corentyne, Berbice who was travelling in Singh's car.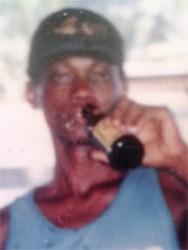 Meanwhile, Police corporal prosecutor Althea Solomon objected to bail. She argued that the accused is a flight risk since he resides in neighbouring Suriname. She also said that due to the nature and gravity of the offence she does not believe bail should be granted.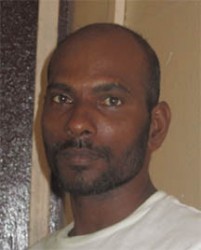 According to reports, the driver was speeding along the Corentyne road heading in a southerly direction on the day in question. At the Number 50 public road, the vehicle approached cattle and Singh tried to swerve from them. However, he slammed into a cow, and Douglas, who was in the front passenger seat, sustained fatal injuries. He was pronounced dead on arrival at the Skeldon Public Hospital. The accident occurred at around 0115 hrs on Sunday morning.
On Monday, 28th of April, Singh appeared before Magistrate Rabindranauth Singh at the Whim Magistrate's court and was slapped with three other charges to which he pleaded guilty.
Singh was charged with driving under the influence of alcohol, breach of insurance and being an unlicensed driver. He was fined a total of $52500 for all the charges.
On the same day, Pertab Singh, the owner of the vehicle also faced charges. Singh of #67 Village was charged with permitting an unlicensed driver to drive and breach of insurance. He pleaded guilty to both charges and was fined a total of $45,000 dollars; $25000 and $20000 respectively.
Ramesh Singh is expected to make his next court appearance on the 28th of May 2014.
Around the Web