-others injured
A three-vehicle smash-up on the Craig, East Bank Demerara (EBD) road last evening left two men dead and several persons injured, one of them seriously.
According to an eyewitness, a Toyota Raum which was travelling south along the highway veered out of its lane suddenly and slammed into another Toyota Raum which was heading north. A motorcycle and its rider was also involved in the accident.
Dellon Barthley, 30 of 206 Grove Housing Scheme, and Kurt Bascomb, aka "DJ Mavado", 23, of 426 Grove Housing Scheme (EBD) were travelling in the south-bound car, and were both pronounced dead when they were taken to the Diamond Hospital following the accident. Barthley and Bascomb, who was the father of two young children, were close friends, Stabroek News understands.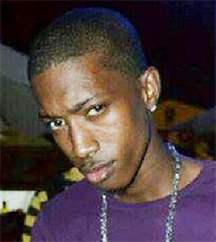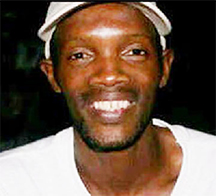 Mervin Small, who was the driver of the vehicle the now dead men were travelling in, suffered serious injuries, and was transferred from the Diamond Hospital Complex to the Georgetown Public Hospital Corporation (GPHC) after receiving initial treatment at Diamond.
Witnesses claimed that Small was speeding, and that he seemed to lose control of his car, which sent him into the lane of the other Raum which was coming from the opposite direction. The car contained Zania Azeem, Fizal Azeem, Hamwattie Majeed, and Fiad Azeem, all of whom suffered non-life threatening injuries. A motorcycle, which witnesses say was also speeding, was involved in the accident.
It is not clear what direction the motorcycle was travelling in. The bike's rider though, did not suffer serious injuries. Ambulances could be seen and heard dashing back and forth in the hours following the accident as they sought to transport the injured from Diamond to GPHC.
Bascomb's mother said it was her daughter who received a call about the accident around 18:30 hrs. As word of the accident spread, friends and relatives of those involved swarmed the hospital compound and awaited word on their condition. Bascomb's mother told this newspaper that when she arrived at the Diamond Hospital, "they" were now covering Bascomb's face, while Barthley was lying on a stretcher on the floor. Both were already dead.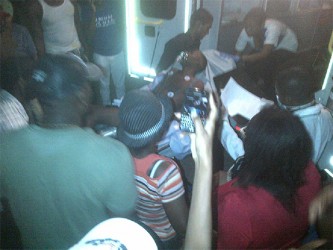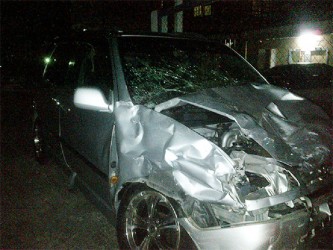 Around the Web