Construction of a culvert in 'B' Field Sophia, which is expected to see significant traffic between Sophia and Guyhoc Park, will be completed by the end of the month, the Public Works Ministry announced yesterday.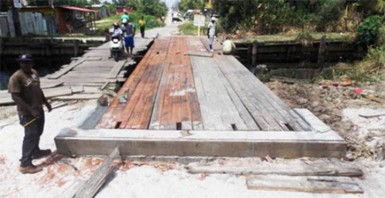 In a ministry statement, Kelvin Clarke, Design Engineer, said that the final structure to complete the connection between Sophia and Guyhoc Park is a HDPE double barrel culvert.
"It will be a relief for individuals living in Sophia because then they will have an alternative route which can connect them to Mandela Avenue. At the moment, Denis Street is the only option for persons with vehicles," Clarke was quoted as saying.
The ministry also said two other bridges have been constructed in the Sophia community. One is a reinforced concrete structure on steel beams that spans over the Sussex Street Canal, while the other is a 40-feet-long timber structure over the Lamaha Canal.
The developmental projects amounted to $38M, with Courtney Benn Construction Services Limited (CBCSL) executing the works, the ministry said.
Around the Web