Vice-Chairman of the Inter-Religious Organisa-tion (IRO) Pastor Ronald McGarrell says that homosexuals and other persons with alternative sexual orientation should reside on an island by themselves so as to not endanger the rest of society when/if God visits his wrath upon them.
He made the comments on a radio programme yesterday morning and subsequently told Stabroek News that it was "light-hearted joke." During the programme, McGarrell's view was rejected as outrageous and ridiculous by Joel Simpson, the co-chair of the local gay rights group, Society against Sexual Orientation Discrimination (SASOD). The IRO has clashed with SASOD before with the organisation's then spokesman Bishop Juan Edghill who is now the Minister in the Ministry of Finance accusing SASOD in 2010 of attempting to corrupt young minds in society by using its gay and lesbian film festival to promote homosexuality.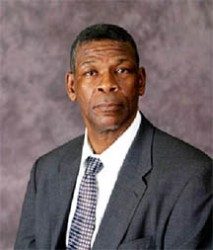 Yesterday, McGarrell told Stabroek News that he does not believe that Guyana's buggery and cross-dressing laws should be repealed as, according to him, this will likely open the door for the normalisation of Lesbian, Gay, Bisexual and Transgender-ed (LGBT) lifestyles and gay marriage.
Simpson, on the other hand, told Stabroek News that any law that restricts the rights of the people, even a minority, should be repealed as it restricts their ability to live fulfilling lives, violates their rights and undermines democracy.
Further, Simpson argu-ed that states ought not to use religious text or principles, as are the basis of Guyana's buggery and cross-dressing laws, when coining laws as they will ultimately apply to persons who do not share these convictions.
McGarrell and Simpson spoke to Stabroek News in separate interviews following the radio discussion yesterday morning by both men during which they exchanged views on the need to repeal the above-mentioned laws.
Pointing to the changing tides in the United States, McGarrell noted that 17 of the country's 52 states have legalised same-sex marriages and he said that pressure is being placed on the legislators of the remaining states to follow suit. He also noted that the U.S's highest court, the Supreme Court, in 2013 struck down Section 3 of the Defense Of Marriage Act (DOMA) which allowed states to refuse to recognise the marriage of same-sex individuals and imposed constraints on the benefits received by all legally married same-sex couples. Now, in certain states, even priests who refuse to marry same-sex couples can find themselves subpoenaed and ordered to appear in court, he said.
McGarrell also posited that the pervasiveness of LGBT lifestyles threatens God's ideal of a family, and by extension the world's population. The pastor lamented that the Devil is aware of the importance of the family, and is therefore attacking the institution in various ways, including by homosexuality. He nevertheless offered that homosexuals can change if they decide to.
Instead though, he said, society is becoming in-creasingly accepting to a point where heavenly intervention might be imminent.
When asked if he believed it is correct to use principles subscribed to by one group of people to govern a society, the pastor said "laws should be based in universal principles to raise morals and ethics in society."
Simpson, meanwhile, explained that SASOD's campaign in Guyana is aimed at fighting the violence and discrimination meted out to LGBT people as a result of Guyana's discriminatory laws, and is not fighting for same-sex marriages.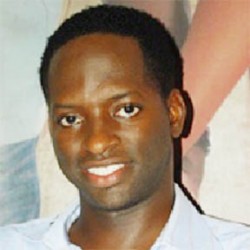 He said that these laws promote and encourage various forms of violence and discrimination against the LGBT community, and must be repealed if the community's human rights are to be assured. Aside from the laws, SASOD is fighting to have repealed, the organization also wants to see amendments to the Prevention of Discrimination Act.
Simpson said that though the legislation provides protection against discrimination on the basis of sex, race etc, it ignores protection from discrimination on the basis of sexual orientation, gender identity and health status. He said that while he conceded that McGarrell is entitled to his opinion on the matter, he (McGarrell) crossed the line when he suggested that the state should make religious principles the basis of their laws.
He noted that Guyana is a secular state, where the state and religion are separated, as opposed to a theocracy.
He further asserted that the laws of a democratic society such as Guyana should be aimed at protecting the rights of all its people, including minority groups such as the LGBT community. If not, he argued, majority groupings, including religious groups will continue to push for policies which may be discriminatory, whether directly or indirectly.
Simpson said that even if religious principles were used to govern a secular society such as Guyana, policymakers would have to decide which of the religious faiths is subscribed to.
Issues would persist even if this hurdle is conquered as policymakers would have to decide which denomination of the varying religions to subscribe to, he said.
Simpson also hit back at the pastor's statements by citing comments made by other Christian leaders regarding the implications of Guyana's discriminatory laws.
Around the Web