Government-appointed Town Clerk Carol Sooba has said that the hiring of Shawn Hinds as her bodyguard is her "personal choice" and it is not to suggest that "I do not have confidence in the city constabulary."
Last week, Georgetown Mayor Hamilton Green in a missive to Acting Police Commissioner Seelall Persaud on Hinds' presence at City Hall as Sooba's bodyguard, said that although Sooba has said that she has no confidence in the City Constabulary, she has used the constables as guards at her residence on a 24-hour basis.
He also said her "driver/security" is an armed inspector of the City Constabulary and that a Constable is posted outside her office at City Hall all day.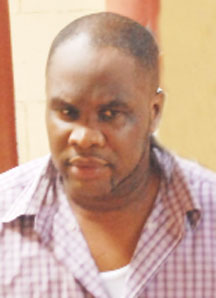 "It is therefore difficult to find any justification for Mr. Hinds, if it is true, having any business in the precincts at City Hall," Green said.
At a press conference at City Hall on Friday, Sooba became testy with reporters when asked about Hinds' appointment as her personal bodyguard arguing that she has full confidence in the constabulary. "I have full confidence in the city constabulary.
That is a matter of my choice to hire Shawn Hinds," she said.
Recently, Hinds' presence at City Hall has raised many eyebrows and Green had said that several councillors and members of the public are "uneasy of these characters" moving in and about City Hall freely.
Sooba also rejected claims made by Deputy Mayor Pat Chase-Green that "people coming to pay tax and asking if Shawn Hinds in the building and if he is, they are not coming in to pay the tax."
"Decent minding citizens come and pay their taxes," Sooba said.
Around the Web