Paul Anthony Lo-Hing, the man accused of strangling his girlfriend in their South Sophia apartment in 2012, was yesterday sentenced to 83 years imprisonment by Justice Navindra Singh.
Lo-Hing was found guilty of murder by a 12-member jury in the High Court.
Lo-Hing was charged with the murder of Shoala Gilgeous, who was found strangled in their 'E' Field Sophia home on August 26, 2012.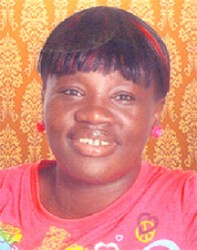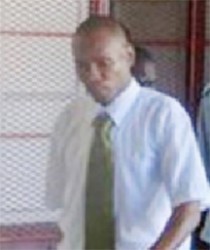 The case presented by State Attorney Teshana Lake was that Lo-Hing, who had a rocky relationship with Gilgeous, had strangled her and later called her brother to tell him that she was not breathing and that he should take her to a hospital.
Gilgeous' body was first discovered by her niece in the small apartment.
According to reports, the couple had been living together for about 10 months and Gilgeous' relatives had said she was a victim of domestic abuse and had made numerous reports to police about her situation.
Yesterday in the courtroom, after the jury returned with their verdict, Lo-Hing refrained from saying anything.
He was represented by Attorney Keavon Bess.
This was Lo-Hing's second trial as the first had ended in a hung jury in July this year. In that trial he was represented by Attorney Hukumchand, while the state's case was prosecuted by Attorney Natasha Backer before Justice Diana Insanally.
Around the Web