Even as he criticised media reports on the Colwyn Harding abuse allegations, President Donald Ramotar yesterday said he was in support of an independent inquiry into the case.
Harding has accused a policeman of sexually assaulting him with a condom covered baton last November during an arrest.
"I think the reporting has been so irresponsible, it is amazing. I mean let me say upfront that this government is against any kind of torture, but at the same time I don't think you hang people even before they have a trial even before they are listened to or anything like that," Ramotar told reporters at Office of the President yesterday.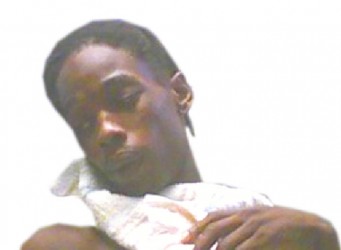 While he would not go into detail, the President said he had his personal views on the case and these raise questions about the timeline, the persons involved and motives. "Who are the people generating it? Where do they stand? What are their political motives?" are some of the questions, he said.
"I think a lot of what is taking place is not being based on looking at the facts or waiting for results of investigating. They are just wild or probably trying to instigate a lot of negatives in our society," he added.
He made reference to the reporting on the 2012 protests in Linden. "This is becoming a pattern in our country by some people and some media as well … look at Linden, what took place and how much misinformation and misrepresentation and when the report came out it was totally contrary to what was being reported and taken as facts and truths," he asserted.
Meanwhile, Harding is preparing to travel overseas for additional medical care, his mother told Stabroek News last evening.
According to Sharon Harding, all the travel plans are in place but there is a delay in the release of his medical records from Georgetown Public Hospital (GPH).
Asked about his present condition, she said that her son is doing well. He is a patient of a private city hospital, where he was admitted after being discharged from the GPH. The doctor who examined him at the private hospital, this newspaper was told, was of the opinion that he needed to remain hospitalised, not only because of the damage to his intestine but because there was human waste trapped near his anus which could lead to an infection.
Harding is alleging that the sodomy took place on November 15 last at a house in Timehri. The police had gone to search the house as part of an investigation into a report of break and enter and larceny. Harding along with several others was later taken to the Timehri Police Station.
While no one saw when the alleged sodomy occurred, multiple persons have come forward saying that they witnessed the father of one being badly beaten by the police at the station. One eyewitness said that at one point, Harding "blacked out".
Days later he was taken before the court charged with assaulting the same rank accused of sodomising him. He was unable to pay his bail and was taken to the Georgetown Prison where he remained until December 13 last when he had to be taken to the GPH.
He said that prior to being taken to the hospital he attempted to tell the prison wardens what had happened to him but they laughed. At the hospital he was examined and it was determined that he had a hernia.
He was sent back to prison but had to be rushed back to the hospital on December 17 after he collapsed. Doctors examined him and found that his condition had worsened. He underwent emergency surgery the following day.
A second operation was done later that month.
Harding's story was first published in the local press on January 10 and it was discovered that the man's mother had texted Police Commissioner Leroy Brumell about what had happened. According to the commissioner all the woman said in the text was that it was an assault. The woman said too that she also repeated what had happened to her son to Divisional Commander George Vyphuis and the officer in charge of the sub division in which Timehri falls. Police have strongly denied that they knew of the severity of the matter prior to the week of January 5.
The Office of Profes-sional Responsibility (OPR), following a directive from Brumell, launched an investigation. It was completed earlier this week and the file is currently with the Police Complaints Authority. From there it will be sent to the Director of Public Prosecutions (DPP).
The rank who is accused of the sodomy, according to what this newspaper was told, is still under close arrest. Several other ranks from the Timehri Police Station have been transferred to other locations within the division to facilitate the probe.
Comments

Dawn Hastings-Williams President David Granger, today, announced that Minister within the Ministry of Communities,  Dawn Hastings-Williams will assume the portfolio of Minister of Public Affairs in the Ministry of the Presidency with effect from September 1, 2017.

President David Granger, earlier today, attended the wedding reception of Minister within the Ministry of Communities with responsibility for Housing, Valerie Patterson- Yearwood and .

Grace Mugabe   JOHANNESBURG,  (Reuters) – South African police confirmed on Wednesday that Zimbabwean first lady Grace Mugabe remained in the country and had applied for diplomatic immunity after being accused of assaulting a 20-year-old model in an upmarket Johannesburg hotel.

Daniel Craig   LONDON, (Reuters) – British actor Daniel Craig has confirmed he will reprise the role of James Bond one last time, ending months of speculation.

UN experts condemn racist violence in U.S., urge investigations GENEVA, (Reuters) – United Nations human rights experts called on the United States today to combat rising racist violence and xenophobia and to prosecute perpetrators of hate crimes.