PNCR members in Linden have questioned a decision to suspend Vanessa Kissoon over an altercation with party General Secretary Oscar Clarke, while no action was taken against Clarke himself.
In addition, at the New Silvercity Secondary School, in Linden on Monday, party members also questioned why Clarke was tasked with assisting in the investigation of the incident, considering his personal involvement in the altercation, which apparently stems from differences over the use of the PNCR's facilities in Linden.
The meeting was chaired by Sharma Solomon and Stabroek News was told that Kissoon was also in attendance.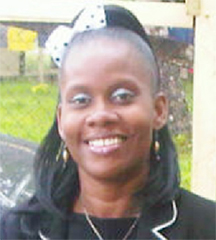 Information from the meeting indicated that members felt that Clarke should be handled like any other member of the party and considering he was involved in the altercation should not be the one to publicly speak on the matter.
Stabroek News spoke with Clarke yesterday at Congress Place, Sophia but he vehemently refused to comment on the incident in question.
PNCR leader David Granger had referred Stabroek News to Clarke, saying he was the only person who would be capable of publicly commenting on the current investigation.
Clarke brusquely told Stabroek News that the committee charged with reviewing the matter was still to come back with a verdict.
Stabroek News also asked Clarke about his involvement in the incident and whether it would not be more appropriate for him to recuse himself from pronouncing on any investigation. He, however, refused to answer, repeating, "I don't have time for Vanessa Kissoon… I don't have time for this."
He also told Stabroek News that he was aware of the news articles and that he had nothing more to add since the newspaper was already adequately informed on the matter.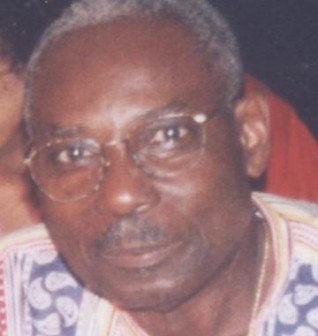 Meanwhile, Stabroek News was told that Kissoon and Clarke were involved in a verbal altercation because Clarke became upset while asking Kissoon to hand over keys to the party's office in Linden.
Kissoon had been given a set of keys to the office and Clarke, according to sources, became aggressive and began yelling at Kissoon, at which point she refused to hand the keys over. After the arguing subsided, Clarke took action to have Kissoon suspended.
Kissoon had made a statement last Wednesday, saying she had not been notified by the Central Executive Committee or any disciplinary authority of the party of any disciplinary action, or proposed disciplinary action intended against her. "I have heard from sources, however, that last evening, Wednesday 25 June [the] Central Executive has suspended me," she said. She has since refused to comment on the matter until the end of the investigation and a ruling by the committee.
Questions have been raised about the PNCR's transparency following the party's reluctance to disclose details regarding Kissoon's suspension.
Kissoon, who has a strong support base in Linden and had a heightened public profile during unrest in the mining town two years ago, said that under the party's constitution, "the member against whom the complaint has been made must be given in writing a short statement setting out clearly, with reasonable particulars, the nature of the allegations against him."
The PNCR constitution also states that "the member must be given a reasonable opportunity to defend himself and to call witnesses and produce documents relevant to his defence" as well as "the member shall have the right to be assisted at the inquiry by a party member of his/her choice."
Kissoon made it clear that none of the procedures were followed "so the issue of me being suspended, just like that, if taken seriously would be in violation of the constitution."
Comments

In keeping with its aggressive exploration programme, ExxonMobil's subsidiary, Esso Exploration and Production Guyana Ltd (EEPGL) is set for drilling at a new site called Sorubim which is northwest of its famous Liza find.

HARARE,  (Reuters) – Afghanistan qualified for next year's cricket World Cup as captain Asghar Stanikzai played through the pain barrier to produce a heroic innings and lead them to a five-wicket victory over Ireland on Friday.

(Trinidad Guardian) Domestic violence murder victim Anita Bahadur made her last complaint to the San Juan Police Station five days before she was killed, head of the T&T Police Service's corporate communications, Ellen Lewis, confirmed yesterday.

Misconduct complaints against police ranks cannot be properly dealt with by the Police Complaints Authority (PCA) as it remains headless more than a year after its chairman, Justice (retired) Cecil Kennard was forced out because of his age.

Some residents of Windsor Estates, on the East Bank of Demerara, yesterday accused the developer of the gated community of seeking to victimise them after they protested an increase in their homeowners' association fee.