-Rifle shooters bag 64 prizes  at WIFSC
Guyana's rifle shooters bagged 64 of the individual prizes up for grabs  at the just concluded West Indies Fullbore Shooting championships (WIFSC) at the Tuckenham Park, ranges in Jamaica.
Guyana's leading marksman Lennox Braithwaite led the podium appearance after when he retained the regional individual title for a third consecutive year following his success in Guyana in 2012 and Barbados last year.
Braithwaite also secured the overall aggregate on days  one and  two as well as the overall short range aggregate in 'X' Class. He also won the prestigious Wogart Trophy being the leading scorer in the Short Range Team match in piloting Guyana to victory.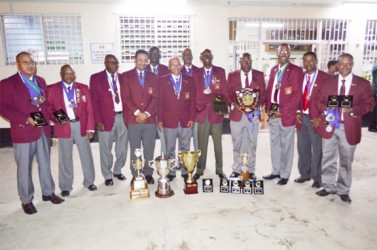 US-based Guyanese Sigmund Douglas was second overall in 'O' Class with a grand aggregate of 358 and 17 V-bulls edging out compatriot  Leo Romalho  who had 358 and 15 V-bulls. The winner was Karen Anderson of Jamaica with an overall score of (361.13).Debutant Sherwin Felicien (342.13) was second in the Tyro (Beginners Class) finishing behind Jamaican Dwayne Forde (351.18). Ransford Goodluck  was the top shooter overall at the 1000 yards range, Terrance Stuart won the 'O' Class event number two at 600 yards range, John Fraser won the 'O' Class at 900 yards – (event number three) while Felicien won the Tyro at that range.
Goodluck also had the Highest Possible Score (HPS) in the Milex Cup, the long range team match over 900 and 1000 yards.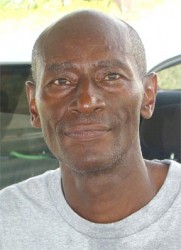 Ryan Sampson won (event number 6) 'O' Class over 500 yards while Mahendra Persaud and Dylan Fields secured  two second places and Peter Persaud one. Canadian Serge Bissonnette won the Individual Grand Aggregate with 384. 23 edging out Braithwaite 383.24  but Braithwaite was crowned the regional champion.
The other shooters in the top eight of the overall Grand Aggregate were Norris Gomez of Trinidad and Tobago with 381.28, David Rickman of Jamaica 377.21, Alpar Katona of Canada 376.18, Wayne McNair – Jamaica 375.17, Ransford Goodluck 374.28 and Michael Perez of Trinidad and Tobago 371.20.
Seven Guyanese were named in a 16-member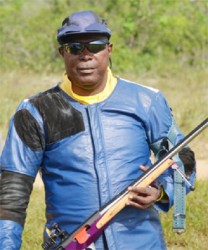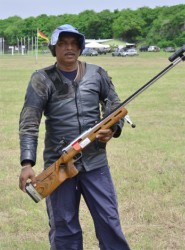 West Indies team to prepare for international competition. They are Braithwaite, Mahendra Persaud, Ransford Goodluck, Douglas, Dylan Fields, Sigmund Douglas and ACP retired Paul Slowe as (manager). The captain is Major retired John Nelson of Jamaica.
Guyana won the team long  and short ranges title for an unprecedented fourth time on Jamaican soil.
Meanwhile, the Guyana team returned home Sunday evening and during their journey to the CJIA, Timehri they were accommodated in first class as guests of Fly Jamaica.
Around the Web