Fruta Conquerors will match skills with the GPF in what promises to be a high-scoring showdown when the second round of the Stag Beer sponsored Georgetown Football Association (GFA) first division league continues tonight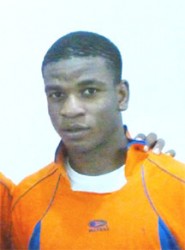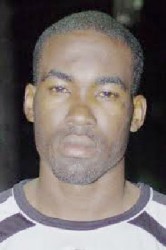 The feature match, set for 8pm at the Guyana Defence Force ground, will see the second place Tucville side opposing the fourth place Eve Leary unit in an exciting doubleheader.
Brutalizing the GPF 14-0 in their first round meeting, Fruta Conquerors will attempt to secure a similar outcome in today's match which will require another clinical showing from Eon Alleyne, Jermaine Junior, Jahaal Greaves, Kareem Knights and Daniel Favourite.
However, the lawmen will be aiming to fashion a different outcome from their previous skirmish which will require teamwork from all involved, if they are to arrest the Tucville unit when the scrimmage commences.
Calvin Allen, coach of the Tucville outfit said, "Preparation has been coming going fine. We putting a lot of basic work and hustling to get the physical of the game in order…We are doing a lot of endurance and speed training and hopefully the preparation will help us to last the duration of the tournament but we expect to come out victorious tonight."
"With one new addition to the team, we hope to get him to play tomorrow which will be good. All in all, we are in a good place right now and hoping to execute the work tonight and come out with the three points," Allen said.
In the opening affair at 7pm, third placed Campbellville outfit Sunburst Camptown led by the trio of Reshawn Sandiford, Adrian Adonis and Devon Forde will lock horns with cellar occupants Beacons FC, in what is expected to be a physical encounter.
Around the Web