Two men accused of five counts of armed robbery were on Friday refused bail when they appeared in a Georgetown court.
Keon Simon, 19, of Charlestown and Akeem Marshall, 21, of Albouystown, were not required to plead to the indictable charge read against them by Magistrate Ann McLennan at the Georgetown Magistrates' Court.
It was alleged that on December 24, at Alberttown being armed with a gun the duo robbed Chandanie Deo-Ramlakan of a quantity of items valued $695,000. On January 2, on Palm Street, it was also alleged, they robbed Yvonne Langevine of items amounting to $1,680,000. The police said the men also robbed Inez Hope of a quantity of items and US currency totalling $250,000. They allegedly also robbed Christopher Langevine of $400,000 and Nalini Ramlakan of $400,000 worth of items.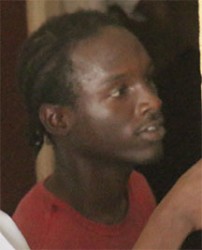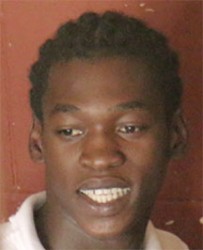 Prosecutor Deniro Jones objected to bail. He told the court that the defendants are involved in a similar pending matter before the court. Additionally, Jones said that the address which Simon gave to the court differed from what was given to the police.
The magistrate upheld the prosecution's objection.
They were remanded to prison until March 4, when they will return to court before Magistrate Judy Latchman, in Court 3.
The men were previously charged along with Lionel Khudu on January 12, at La Penitence, Georgetown, with robbing Anthony Rowel of a quantity of valuables and cash, amounting to $165,000 in total, while armed with a gun.
Around the Web