Thirty-one immigration supervisors from Guyana's ports were on Thursday sensitized about their responsibilities particularly with respect to the free movement of CARICOM nationals under the regional single market (CSM), a release from the CARICOM Secretariat said.
The worksite meeting in Georgetown was part of the CARICOM Trade and Competitiveness Project (CTCP) that seeks to enhance national information flows on the CSM in Belize, Dominica, Guyana, Grenada, Jamaica and Saint Vincent and the Grenadines. The project is being executed with support from the Ministry of Foreign Affairs and the CARICOM Secretariat with funding from the Canadian government. The supervisors were drawn from Georgetown, the Cheddi Jagan International Airport, Ogle Airport, Bartica and Moleson Creek,
Technical Coordinator of the CARICOM Secretariat's Technical Action Services Unit (TASU), Melbour Phillip, told the meeting that since the establishment of the CSM on January 2006, some Member States have not yet amended their domestic legislation to comply with the Treaty. He noted that Member States are obligated to support the various regimes under the CSME including citizens' right to work and travel.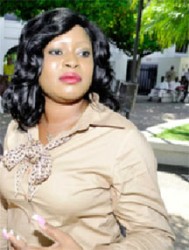 Under the Free Movement regime, Phillip stated that CARICOM nationals should enjoy their right to use their skills certificate, provide a service, or vacation without impediment.
Legal Officer, Legal and Institutional Framework at the CARICOM Secretariat,  O'Neil Francis spoke about the legal rights of CARICOM citizens to travel freely in line with the Revised Treaty of Chaguaramas of 2001 establishing the single market and agreements reached among CARICOM Heads of Government in 2007 and 2008, respectively. Adverting to the case of Jamaican Shanique Myrie versus Barbados in which the Caribbean Court of Justice (CCJ) ruled in favour of Myrie who had been denied entry into Bridgetown, Francis pointed out that CARICOM citizens have a right to a six-month stay upon arrival in another Member State. It is these rights that the CCJ found the Barbados immigration to have infringed against Myrie.
Francis further explained that the right to move freely can be constrained in limited circumstances. He identified Article 2 (25 and 26) of the Revised Treaty which refers to denial of entry based on an individual's threat to national security and peace, supported by intelligence gathered. He emphasized the need for shared intelligence among the region's immigration officials to improve upon steps implemented during the Cricket World Cup 2007 in the Caribbean.
The release said that at the end of the meeting immigration officers fielded a number of questions pertaining to detecting threats and screening of passengers. They expressed satisfaction with the training and called for more frequent sessions, the release added.
Under the CSME Information flows project, Guyana conducted nine other worksite meetings.
Around the Web