A Georgetown Public Hospital cleaner is now before the courts after being accused of stealing US$1,000.
The allegation against Cassie Mentore, 23, of Werk-en-Rust, Georgetown is that between March 11 and 12, 2015, she stole US$1,000, equivalent to $200,000, which belonged to Lester Cummings.
Mentore pleaded not guilty when the charge of simple larceny was read to her byChief Magistrate Priya Sewnarine-Beharry at the Georgetown Magistrates' Court 1.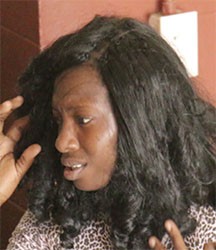 Attorney Paul Fung-A-Fat made an application for reasonable bail to be set for Mentore. Fung-A-Fat said in his brief submissions that the victim and Mentore had been going out and it was on one such occasion that he claimed he lost the money. He added though that since the allegation, his client has maintained that she has no knowledge of any money.
No facts of the matter were presented to the court and Prosecutor Bharat Mangru also did not have any objection to bail. Bail was set at $50,000 and the matter was adjourned to March 23.
Around the Web