A man was yesterday sentenced to three years imprisonment after admitting that he had cannabis.
Esrick Simmons, 21, pleaded guilty before Chief Magistrate Priya Sewnarine-Beharry at the Georgetown Magistrates' Court 1 to possession of narcotics for the purpose of trafficking.
The charge stated that at 111 Miles, Linden, he had in his possession 16 grammes of cannabis for the purpose of trafficking.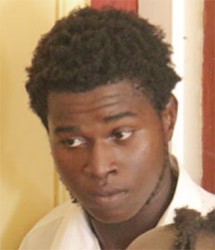 The facts of the matter were as charged.
When given the opportunity to speak, the unrepresented Simmons told the court, "This is not the right amount. I had 15 grammes in a small plastic bag."
He was subsequently sentenced. Apart from being sentenced, Simmons was also ordered to pay a fine of $30,000.
Around the Web